This is a quick skim through some articles I read over the summer, mainly by economists, in which I explore three assumptions I think people make about computerised (digital) technology.


The more complex and exciting technology is, the better it is.
If you are cooking a meal, a potato peeler is useful, although you would of course rather have the Starship Enterprise.

Here we see an unfortunate robot which came unstuck at a task which humans normally take in our stride (literally).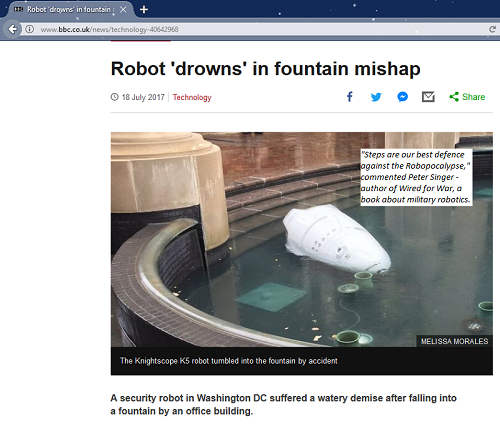 Reference

BBC, 2017. Robot 'drowns' in fountain mishap [online]. http://www.bbc.co.uk/news/technology-40642968 (accessed 26/09/2017).