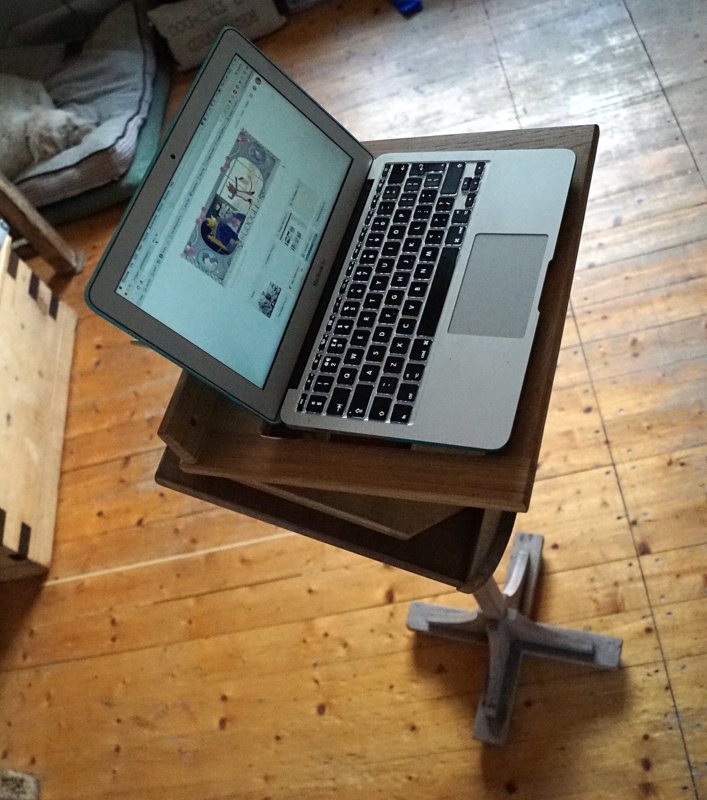 Standing at my laptop. A trapped nerve requires it. An old school lectern from a flea market and a book stand do the job. This, or a stool on the kitchen table perhaps?
I rather think all of us. Indeed all sixth form, college and university students, ought to 'Learn how to learn'. You'd imagine having spent long enough studying education to have an OU MA that I'd know something about the learning process, yet over and over again I will read something different or watch something I've not done before as the picture has never been either clear or stable.
And then along comes this free online course (MOOC if you will) from Coursera.
It's in week too. I feel as if several important and disjointed ideas, some I feel I had come to independently, are now being drawn together. I know The OU have, or try to do this somewhere, possibly in Open Learn and historically in a book first published in the 1990s.
'Learning how to learn' is if anything reassuring and encouraging to us all. I see too, now that I'm in my 50s, that a few of my old school friends have the title 'Professor' in front of their name, or QC at the end of it. It may have taken them 25 years or more to get there, but it was gradual and incremental and with no exceptions I have to reflect 'who would have believed it'.