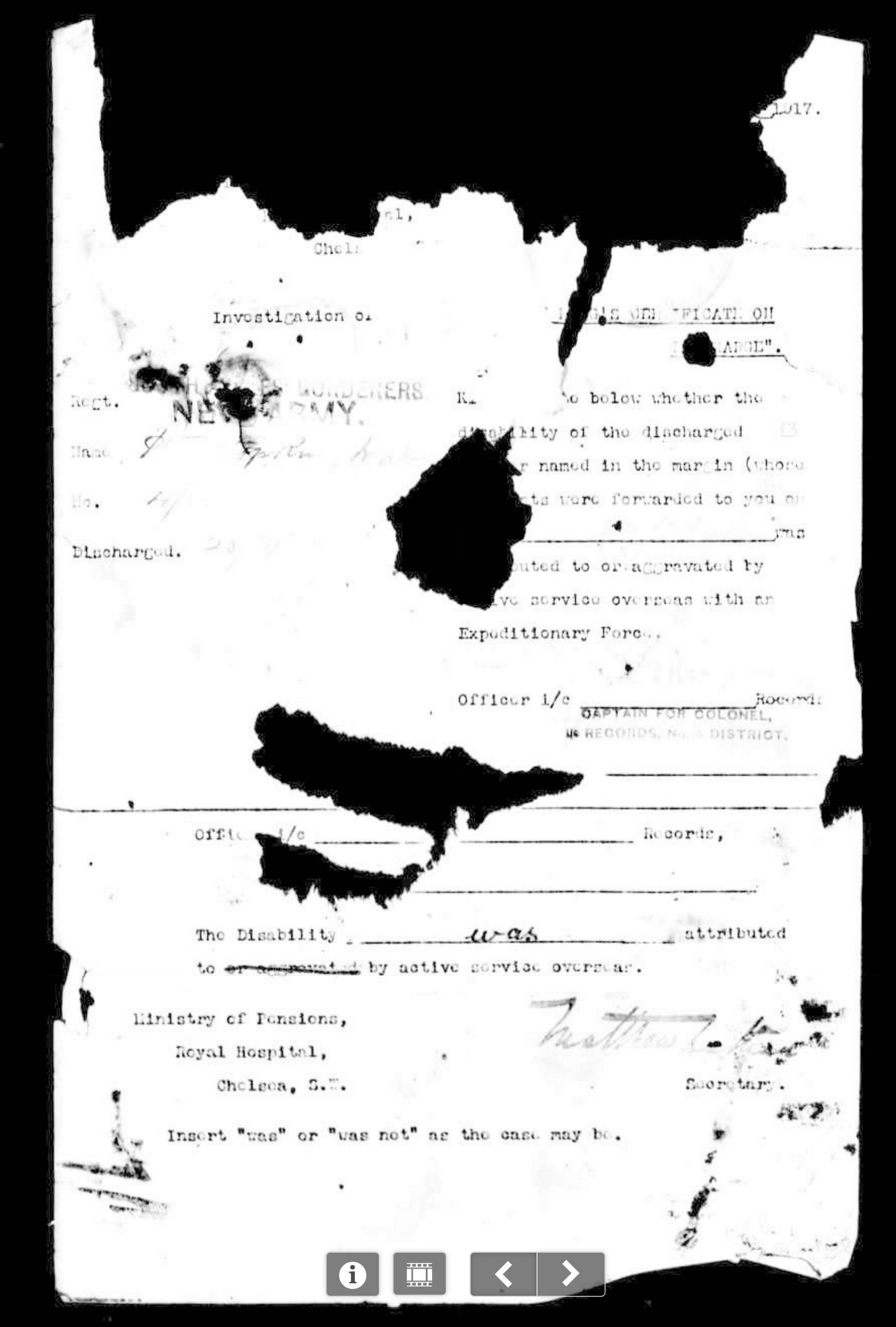 Engaged in several months of research I find myself working my way through around 2000 records relating to some 10000 men who served in the 11th Welsh 'Pals' Cardiff Commercial Battalion and the 9th East Lancashire (Service) Battalion during the First World War. They all enlisted in the first week of September 1914 and all ended up, at first, being billeted on Lewes, in Sussex, where I live. 10,000 men turning up in a town of 10,000 caused quite a commotion. I want to know who they were. Thanks to extensive digitised Soldier Records, Census Returns and the British Newspaper Archive I am starting to build a complex picture.
However, this is like panning for gold. Of the Welsh Pals I am finding that only at best 20% of the Soldier Service Records survived the Blitz (the warehouse caught fire) while the 9th East Lancashires there are less that 10%. Simply listing all the men took time enough. I am sticking to around 2,000 men. Even this might be too many as it can take anything between 10 minutes and an hour to research each name depending on how scrupulous I am feeling and whether the records begin to hint at revealing themselves too many. From time to time, once a week, some magic occurs where I find a photograph and story in a digitised local newspaper, the full Service Record from when they 'attested' in early September all the way through to being discharged in February or March 1919. What matters to me is who they were in civilian life, so the Census return, 'triangulated' with as much as I can uncover, is crucial. I can then be certain that this man was in Lewes. Perhaps he was billeted in a public building, perhaps he stayed in someone's house - perhaps he even camped out with mates in a racehorse owner's stable and was brought breakfast each morning by the owner's butler. 
Sometimes the scorch marks, tears and decay on the old paper record is an apt reminder of a man's story: killed in action. Though my 'men' of the New Army '22nd Division' who served in Salonica for some 2 years, for the most part returned. Those who died in any numbers did so on an attack in September 1918. Plenty caught malaria, some died from it, and many were discharged with a disability rating of something between 10 and 50% because of the malaria. 
My inclination is to engage with and seek out the stories; the formal research I am undertaking will be more an evidence based barrister's paper putting the case that these men enlisted for a multitude of reasons: the weavers out of desperation when the South Lancashire mills closed in August and they found themselves with only a few days work a week, or none at all, while the men of the Cardiff Pals were leaving secure clerical jobs and the businesses they ran. I have found stockbrokers and architects, solicitors and council clerks who enlisted en masse.
And so the evidence reveals itself. And every so often a record makes me smile.