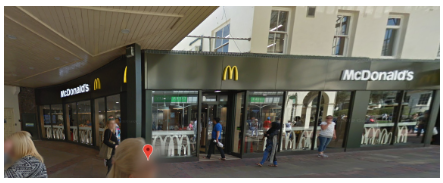 Delighted that Stagecoach have been so supportive in my efforts to create an interactive 'Independent Travel Tour' for SEND students. They are not only OK with my taknig photos on the bus (just speak to the driver), but also offered to lay on a bus at the depot.
McDonald's, the favourite destination of the students, were good too.
A set of 360 clickable images in a 'Tour' will then taken the students from the college, across a couple of roads, to the bus stop, onto a bus, into town and through the shopping mall to McDonald's - and then back again!
I'll share the link here > 
All to be shot on a Ricoh Theta SC and stitched together on ThingLink.