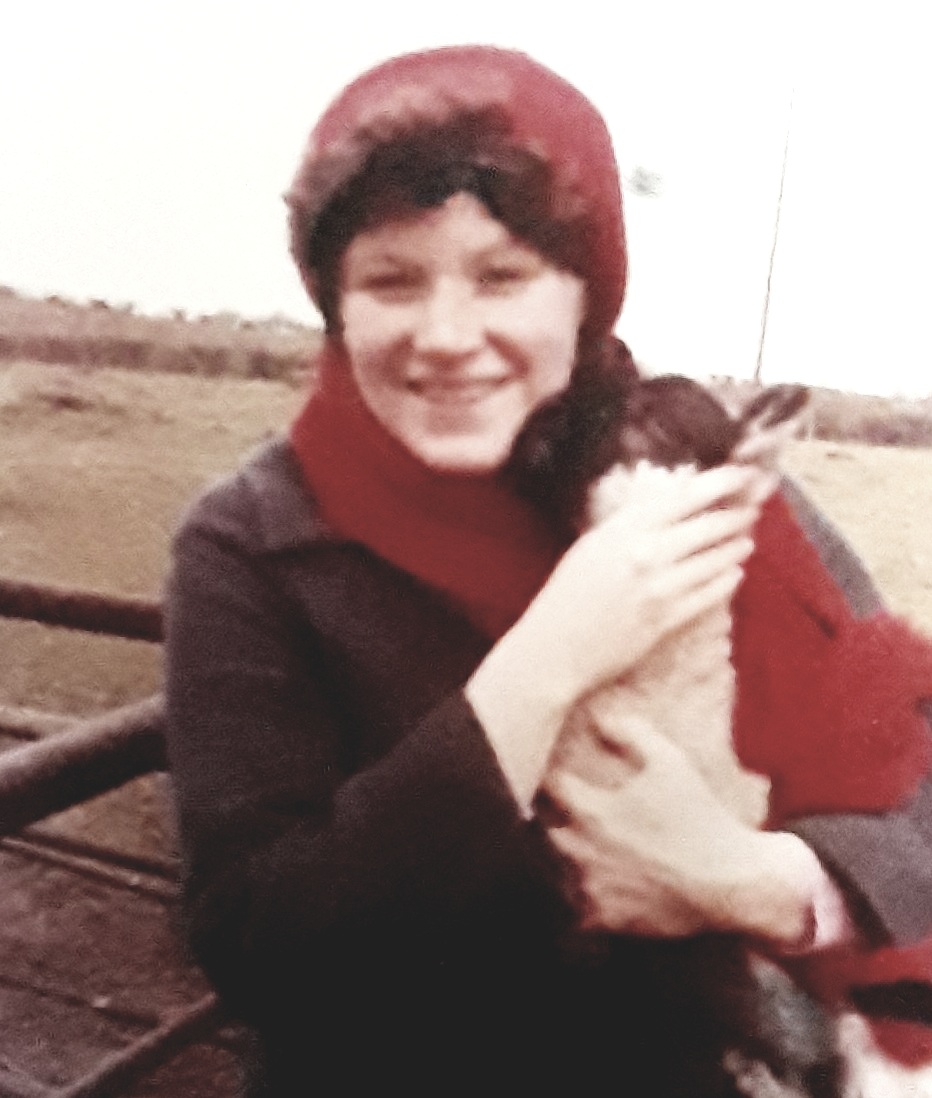 I found an old photograph of me, when we moved to this place.  We had visited a farm nearby where we first lived, and the farmer said that I could help to feed one of  the little lambs, and to give him a bottle. They were very young and wobbling on their legs. It was a very special moment for me, cradling this tiny little lamb.
Translation
J'ai trouvé une vieille photo de moi, quand nous avons déménagé à cet endroit. Nous avions visité une ferme à proximité où nous vivions, et le fermier a dit que je pouvais aider à nourrir l'un des petits agneaux et lui donner un biberon.

Les agneaux étaient très jeunes et vacillaient sur leurs pattes. Ce fut un moment très spécial pour moi de bercer ce tout petit agneau.