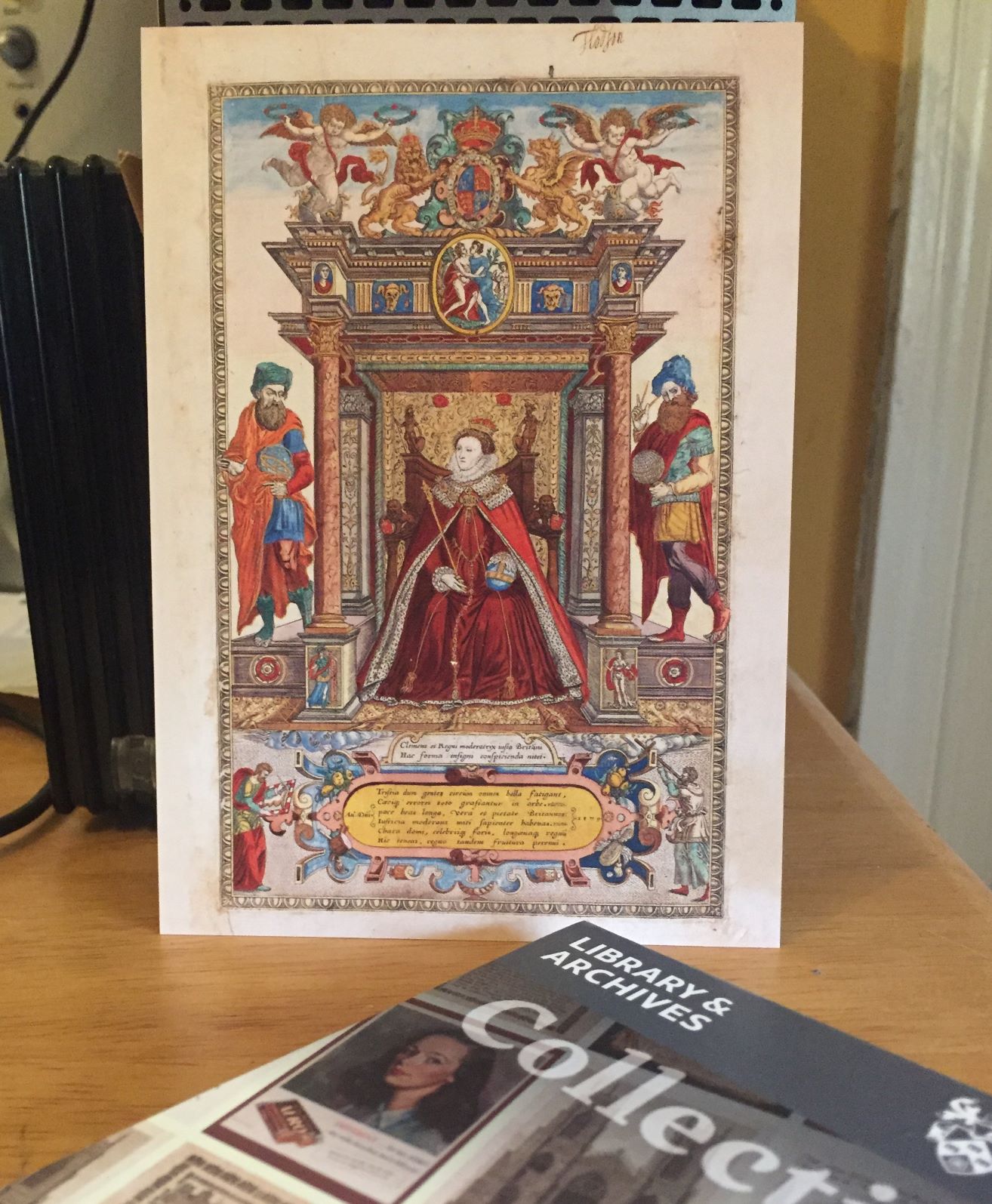 This was a surprise inclusion in a set of freebie postcards that I picked up from University of York library on one of my 'OU Wednesdays'. The cards promote the University Archives collections, and this image is the frontispiece of Christopher Saxton's 'Atlas of the Counties of England and Wales' (Tabula Anglia), the first atlas of any country. This hand coloured copy dates from 1590 and is in York Minster Library. 
I can now recognise Elizabeth's coronation robes, she is seated between figures who represent astronomy and geography, but still much on the engraving is beyond me - who are the couple in the image above the Queen's head and what are they up to?
The inscriptions translate as:
A gentle governess of Britain rules.
This mark of distinction shines for all to see.
-
While sad wars wear down around all the races. And blind mistakes wreak havoc upon the entire world. You bless the Britains with peace, long and true with your piety: (ruling with) even handed justice, wisely with gentle rein, Held dear at home, while celebrated abroad, and with a long rule you have this now for such a time, a kingdom everlasting.