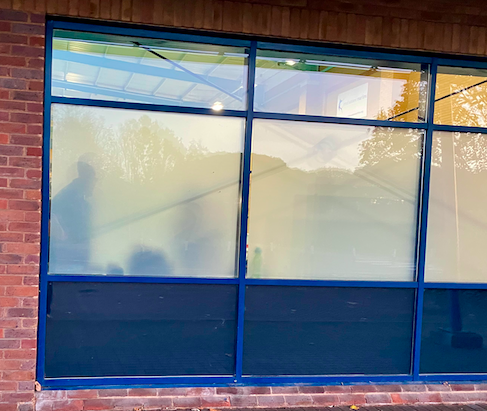 For a decade my go to place to blog was here on my OU student blog. 

This changed when I started tentatively to blog for others, creating and building a website for an educational charity, then taking on social media for them ... and a few others since. So I am online for too many hours a day, every day, all year, but you will find me posting about life drawing in one place, the history of the First World War somewhere else, or the activities on a vibrant nature reserve ... and even for a national political party relating to the work of grass roots town councillors.
This is how I like it. I ought to be blogging about swim teaching and coaching. Something that, after 20 years, I do know a lot about. 
My swim coaching hours per week, which crashed when I came to Milton Keynes and worked for/at the OU for a year, have, a decade later, shot through the roof - and I just love coaching our 'performance development' 9-11 year old girls and 10-12 year olds boys ... and spent all day yesterday from 7:45am to 6:10pm at least, coaching, teaching and observing/supporting swimmers at a gala.
Today is a recovery day: several hours doing what I have now done for 13 months - a visit to an East Sussex wood to see, smell, photograph and document what is going on. Today, after a slow start, the fungi sitings grew and grew to the point that I could take no more ... realy. You spot 8-12 fungi and really can't take any more, or at least I cannot. But then, not trying to find anything you spot a vast Stinkhorn Fungus prodding its way out of a layer of rotting beech leaves and you try to get a picture of it ... and the flies on it. 
Anyway, revelling in a Google Guide award - 10 million views of photographs I've posted or some such, while feeding 20 or more pics to the Town Mayor to pick something for her Christmas Card.
That Steve Jobs quote on his deathbed has got to me: keeping love ones 'loved', friends close, and always eager and open to take on the friendship of anyone, any age, gender, persuasion ... so I mentor/shadow some 14 year olds, and enjoy engagement with the grandparents of our swimmers. I should/could be one.
Pictures to follow, or just Google me. I think I have about 350,000 images online, mostly across Sussex, but also Kent, Oxfordshire ... a bit of Staffordshire, Northumberland ... Belgium, the Tarentaise of course, as well as Malta, Cape Verde, Barbados ...