Coming home from a holiday in Devon I had a chance to look at the Methodist 'New Room' in Bristol, which features in the 'Christianity and its material culture' chapter of A111. 
The chapel is the second building on the site dating from 1748, the first which opened in 1739 was quickly outgrown. It sits just off the main Broadmead shopping centre in the middle of Bristol, there is a courtyard in front of the building with a statue of John Wesley on horseback.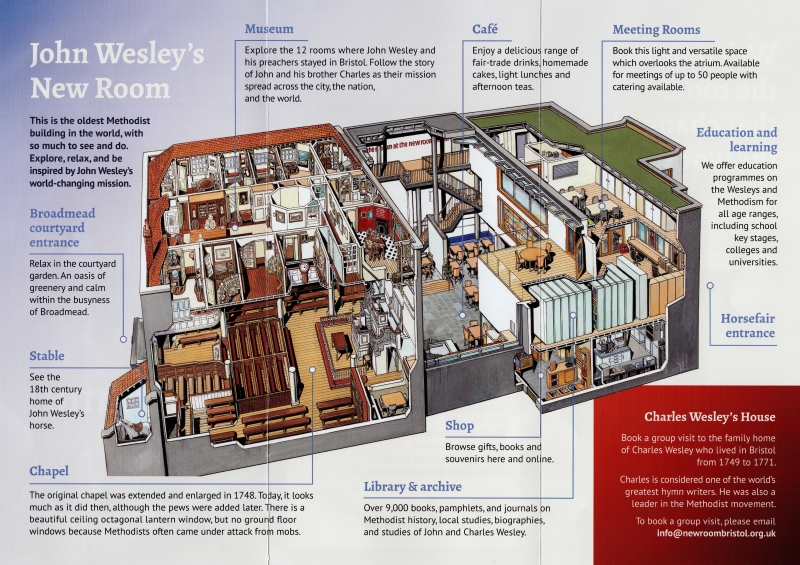 One aspect of the building's design which wasn't mentioned in the A111 materials is the small stable block that flanks the entrance to the chapel. Travelling was very much part of a Methodist preacher's life and so the building including accommodation for both humans and horses!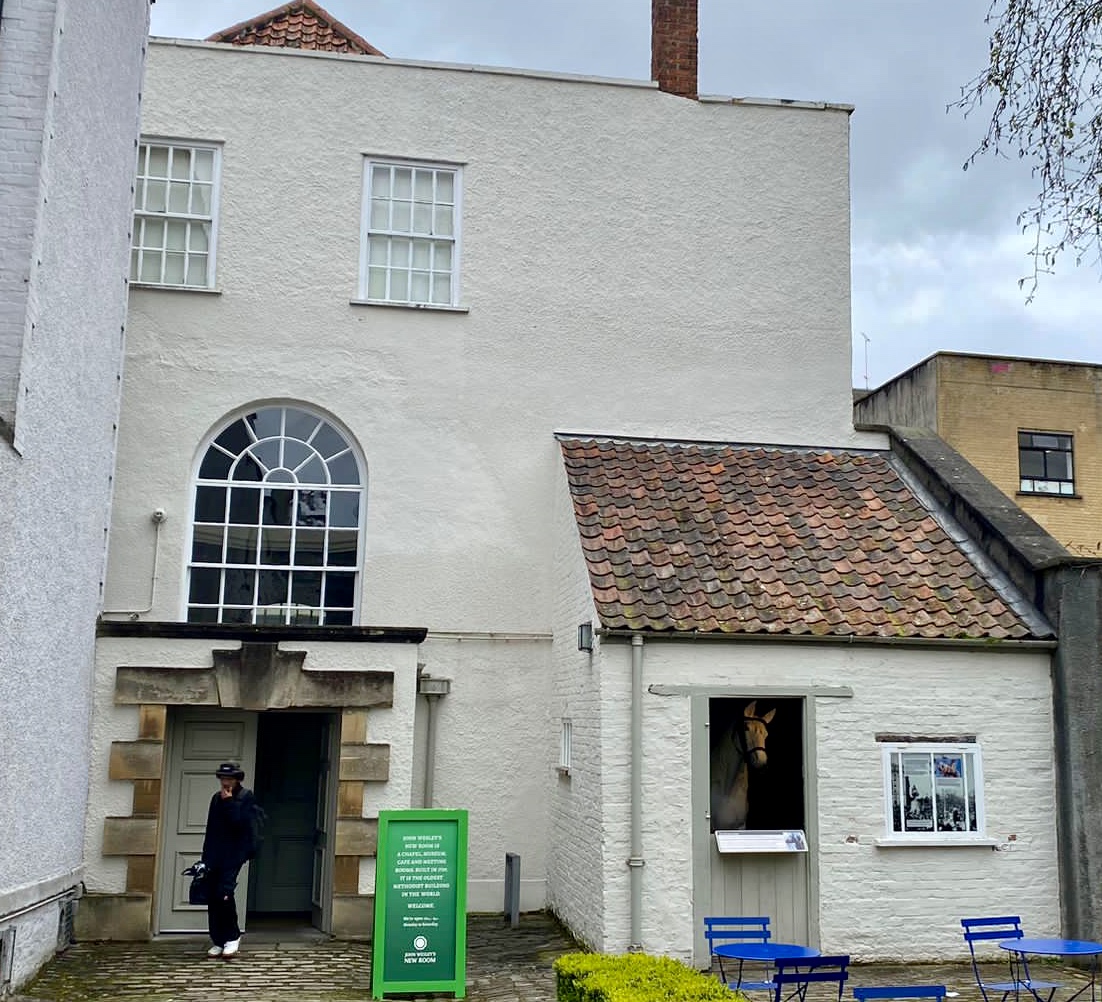 I like the simplicity of the building's interior - the roof lighting really does flood the room and even on quite a grey day made it seem much more open and inviting than I'd expected.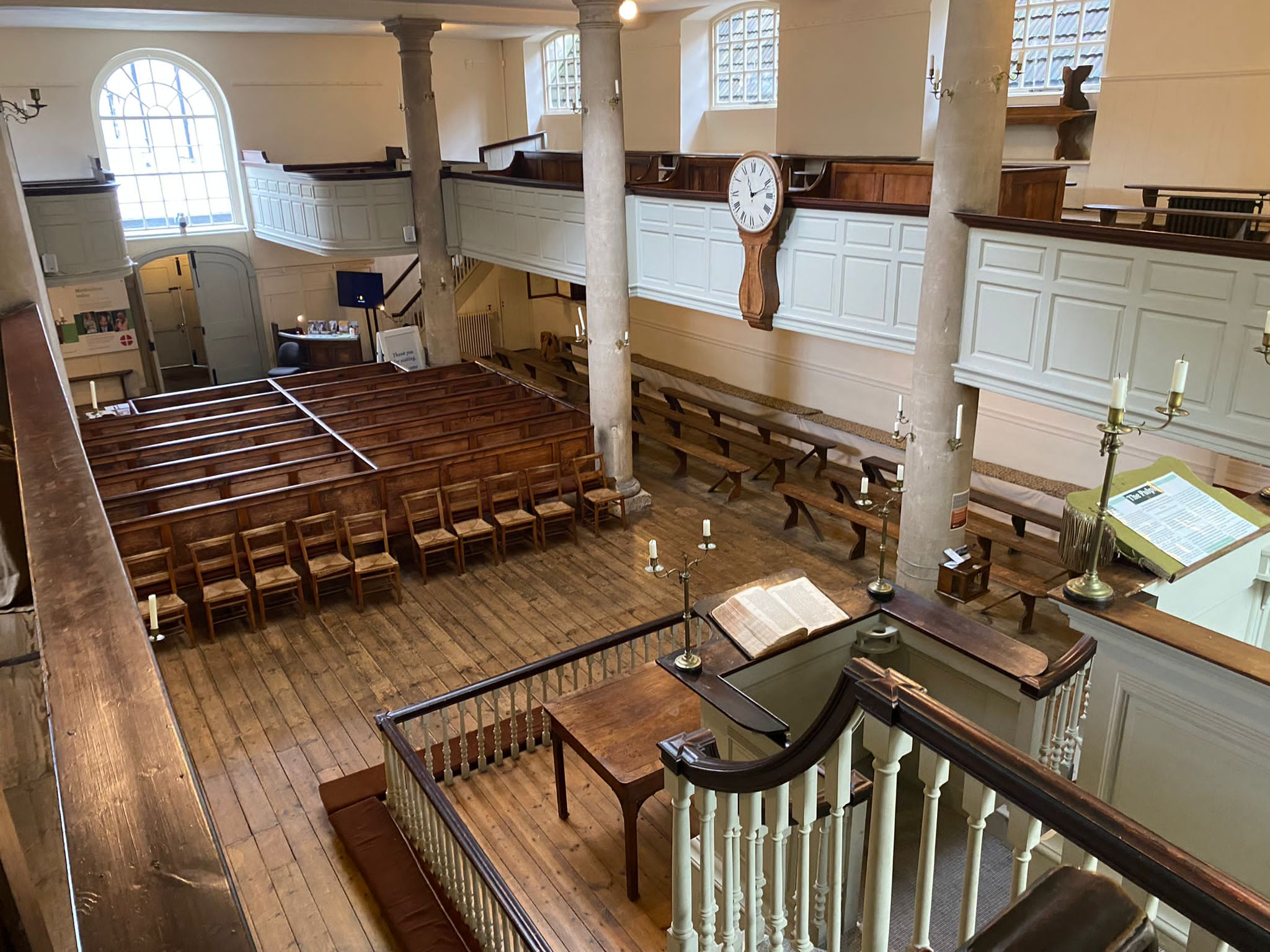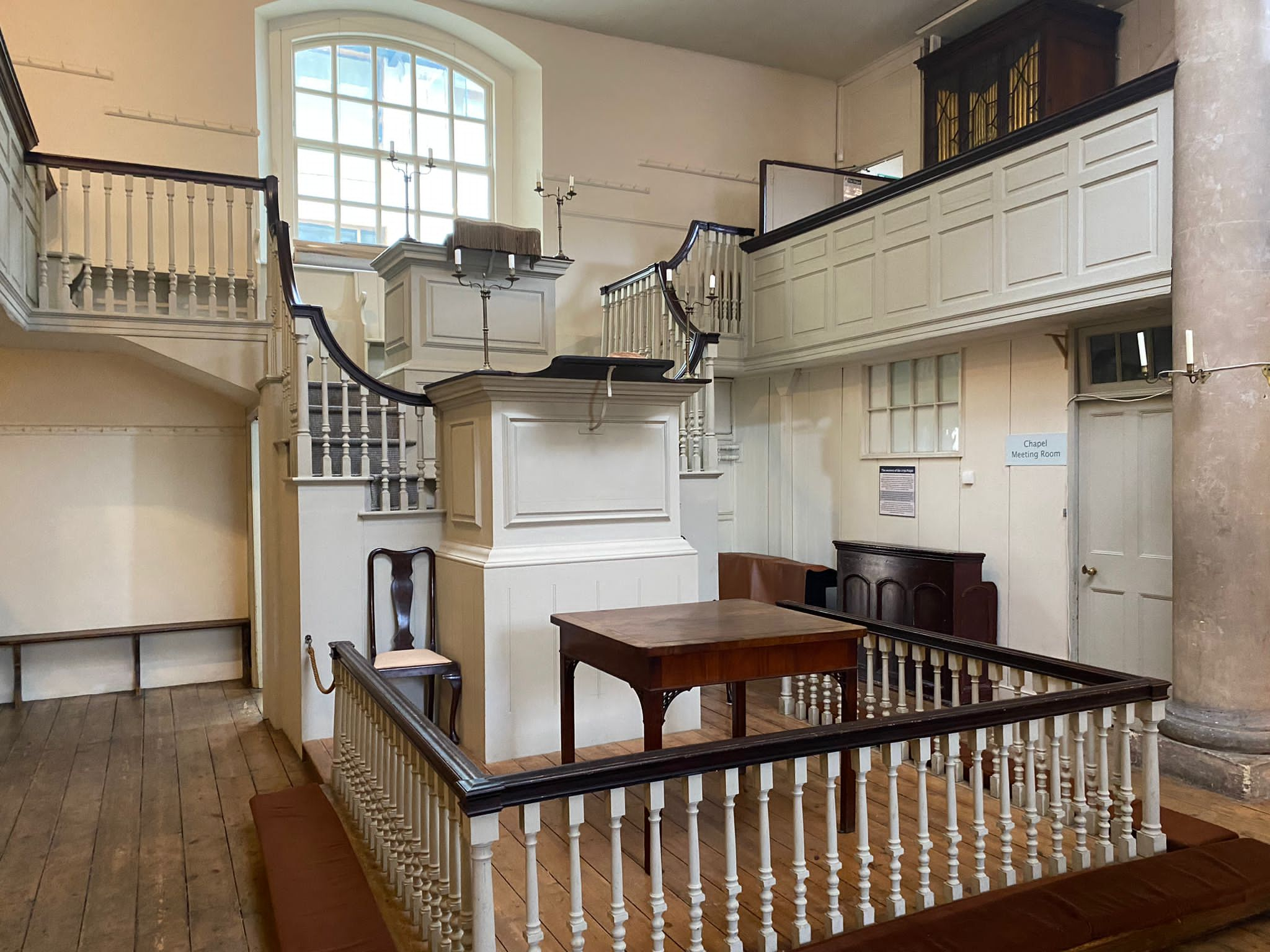 Something that links with the more recent 'crossing boundaries' A111 theme and which initially surprised me was that the only translated information in the museum was in Korean. Apparently whilst the Methodist Church shrank dramatically in membership across the UK in the 20th century it saw a big increase in South Korea following missionary efforts from the USA - sufficient to make it worth the museum's while to try and encourage donations specifically from Korean pilgrims to the site! 

This variant on non-conformist Protestant Christianity is now practiced much more commonly outside the UK than it is within it.