This week I am taking lots of notes for EMA.Going for it!  I binned the first draft because I found even more information on the website about the subject of AI.
So it is back to the drawing board again,  to integrate this new knowledge into my second draft. The way things are going I think I will soon have 3000 words!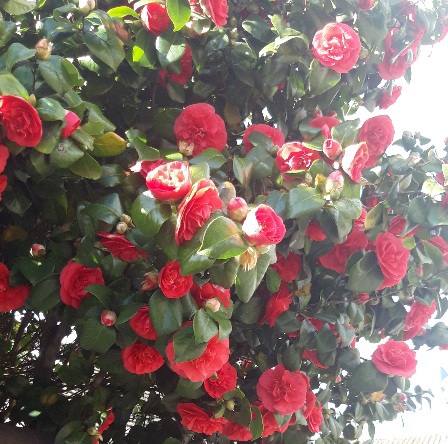 My neighbours colourful red flowers look very ptetty today.!