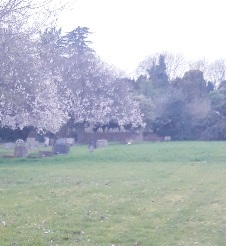 Le Cimetière

Aujourd'hui j'ai été me promener avec mon fils dans les environs. Nous avons visité le parc, Le cimetière, Les jolies ruelles bordées d'arbres et dans le petite ville avec ses petites  boutiques pittoresques. 
Nous avons remarqué que dans certains jardins, les gens n'ont pas coupé leur herbe car il est le mois  " il n'y a pas de coupe (l'herbe) en Mai,"  les gens y laissent l'herbe plus longtemps pour permettre aux insectes de prospérer et d'aider l'environnement.
Quelle merveilleuse
 idée !!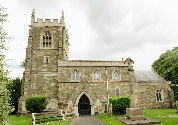 'La petite église Sainte-Marie'
Crois en Dieu et tu seras sauvé!
Obéir à la loi de Dieu  suivez le Christ.

Translation
'The little church of St Mary'
Believe in God and you will be Saved!
Obey Gods law, follow the Christ.