A chance to do some A111 pilgrimage revision whilst on holiday in the French city of Lyon. 
Firstly, €3 would buy you the equivalent of a pilgrim badge at the Basilica of Notre-Dame de Fourvière - for that you got an image of Mary (plenty of Marian imagery and history on show in and on the building) and of the Basilica itself which was built between 1872 and 1896.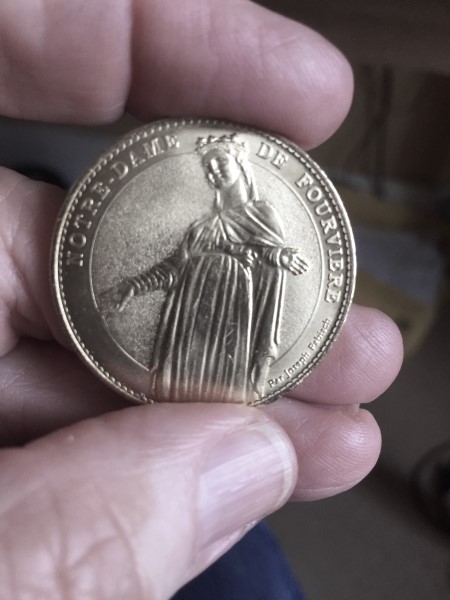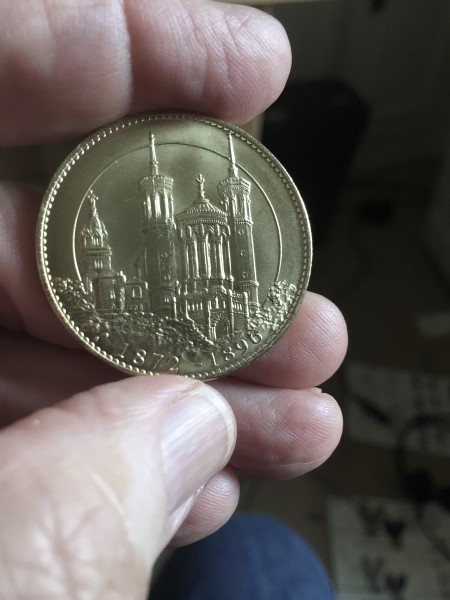 The other object was an enameled reliquary of St Thomas Becket that was displayed at the Musée des Beaux-Arts de Lyon. This was made in Limoges at some time around 1210 CE and comes from a church in the South of France, near Toulouse. There is a link between Thomas Becket and Lyon as the original chapel (c. 1180 CE) on the site of the current Notre-Dame de Fourvière was jointly dedicated to the Virgin Mary and St Thomas. There is no evidence that Thomas visited Lyon whilst exiled in France, but two twelfth century archbishops of Lyon had known him personally, the archbishop at the time of the chapel's founding, Jean Bellesmains (a previous Treasurer at York Minster), had studied with Thomas at Canterbury and became a fervent supporter of his reputation after his martyrdom.