An opportunity arose to work for The OU again so I applied; let's see what happens. Maybe departing after just one year the first time round was a mistake that I can never put right - but that was then, and now is now. The kids have left school, gone through university and settled down and 'we' are free to move ... within reason. We'll see. Meanwhile, the two big events of this last week have been trips to Rodmell Food Forest and to Brighton Open Art Houses 2022.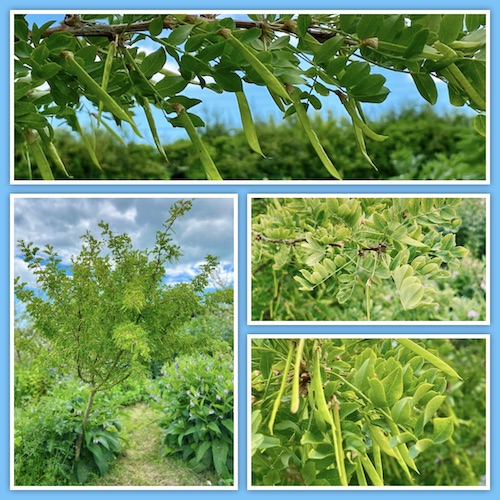 The Rodmell Food Forest was an eye-opener. I garden on chalk so know how tough it is to develop a sound soil. It has taken me over 12 years to grow substantial shrubs and hedging through total lawn destruction, mulching with kitchen waste and all cuttings, and while there was lawn to nibble my secret weapon - guinea-pigs. (I'm told a goat is handy at the job too. Up in Cumbria we used a small herd of Vietnamese pot-bellied pigs to root up the foot-trodden turf). 
I know now to mulch intensively, keyhole plant, collect rainwater, encourage birds and other kritters to look after the garden for me. We may stop short of having a composting toilet to collect dry human waste - though the head garden Marc Stenham recommended it - that and comfrey leaves.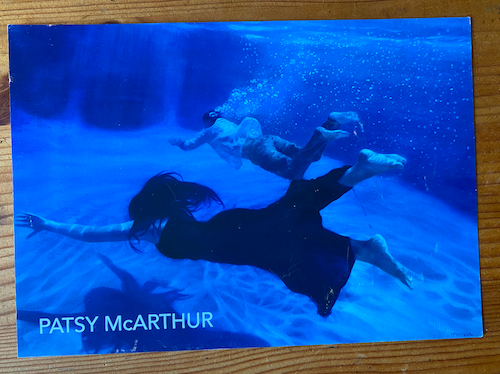 We left Brighton Open Art Houses late - again. We always mean to make an early start and be picking off a last trail or returning to a favourite one by the end of the month. Here we are trying to cover too much ground on the last afternoon and it went slightly pear-shaped, largely because we also thought we could ditch the car and do it on foot. We spent most of the allotted 4 hours treading the pavements of Brighton seafront; there were some gems though, I loved a return visit to Sussex County Arts Club where I took up life drawing in 2016 and to the work of figurate fine artist Patsy McArthur. I aspire to paint large, on a big canvas or mural in scale.