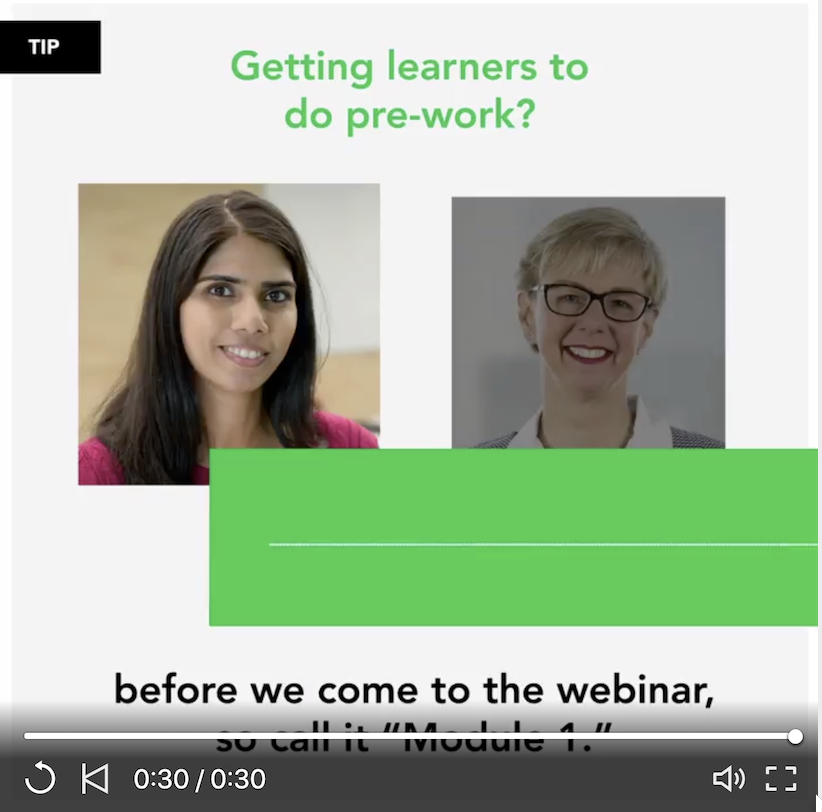 I'm already doing a 7 x 1 1/2 hours studying to finally crack my Google Certification Level 1 and Level 2, wanting to get through to Trainer and Innovator.
Now I find that Coursera and FutureLearn are offering many courses for FREE. I've just signed up to an Introduction to Sustainability from Coursera. Usual cost £38, now free. And there are still plenty of goodies in OpenLearn ... which have always been free.  I'm finding out what else Coursera offer if GBMET (where I work) can be recognised and we share links to students.
Meanwhile I love this 30 Second tip from Kineo on how to get students to do prep-work. Simple. Call it module 1!