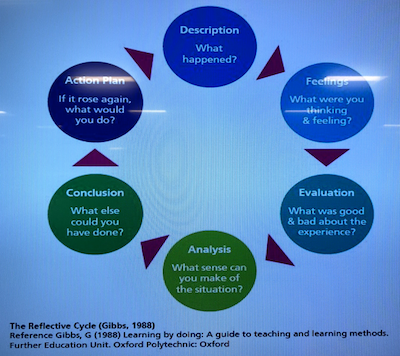 The Reflective Cycle (Gibbs, 1988) Learning by doing: A guide to teaching and learning methods. Further Education Unit. Oxford Polytechnic: Oxford
This reads like crisis management: is it? Is this if there is an incident? Or something goes wrong? An ongoing frustration that I need to tackle is why in a Google Meet there is always one, sometimes two students, who have joined the session but cannot be added to a Breakout. 
Rather than letting it happen again I need to test it in 'Student' mode and see the notes from Google themselves. 
Last time it happened signing out of the class then returning did the job; not this time.