Last weekend we visited our son in Cardiff and went to the reframing Picton exhibition at the National Museum of Wales 
https://museum.wales/blog/2458/Reframing-Picton--from-idea-to-exhibition/
The main focus is on whether someone so cruel should be glamorised and has parallels with the Colston issue in Bristol (and there is even a Picton Street near where we live).  The exhibition is interesting and important in its own right but there were some particular areas that link to my interest in language.
One part of the exhibition discussed the trial of Picton for the sadistic torture of a young woman and her testimony is described as follows: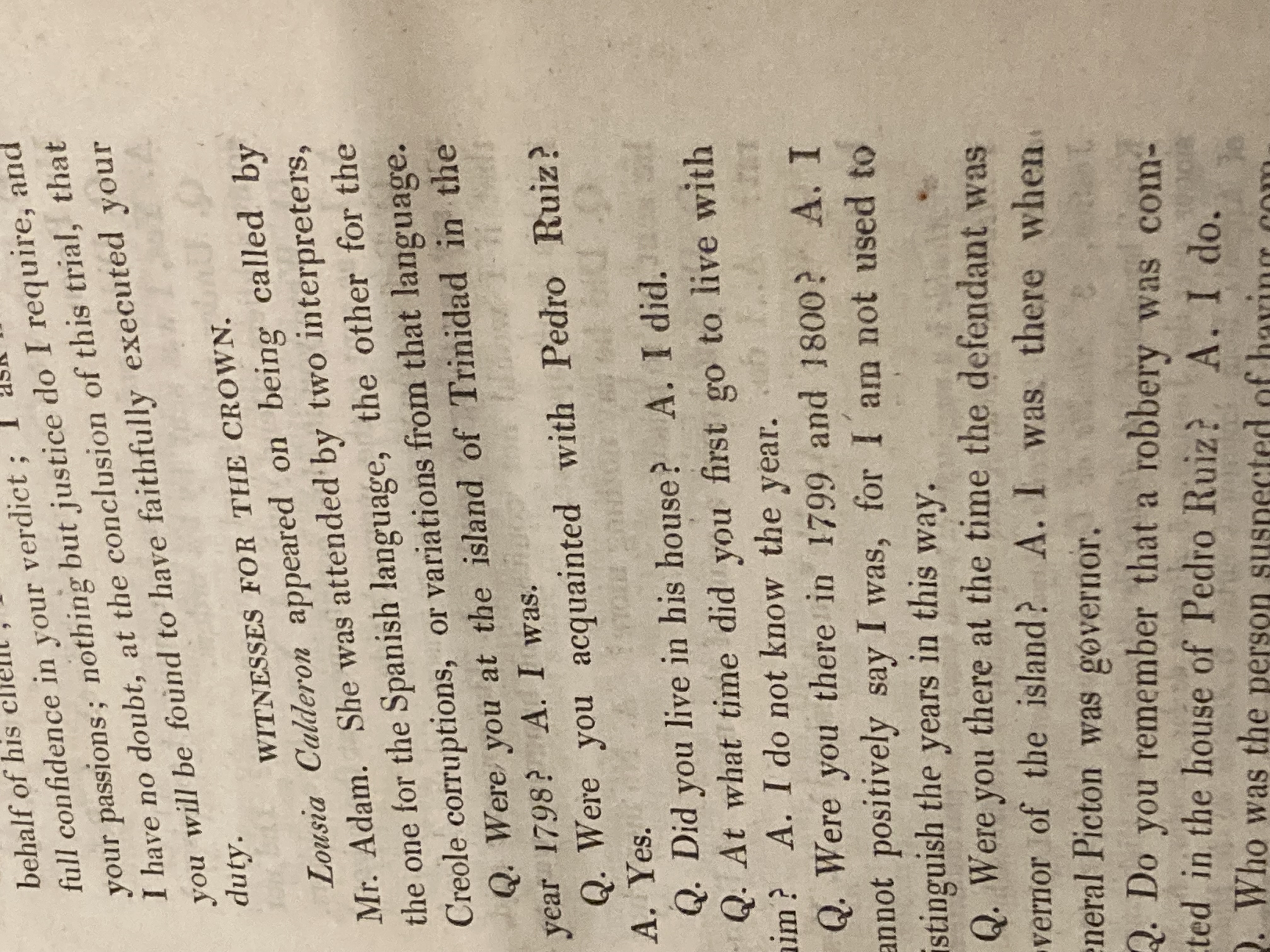 It is interesting that the Creole is described as a corruption.
This report is from the following source.