The course L101 has a Block on language and society and this obviously involves some discussion of language and politics and political protests.  I have recently seen some quite interesting posters and pieces of grafitti in Bristol that reflect the political and social situation.
The first one is subverting some of the advice about recommended behaviour to avoid contracting Covid.  This means it is making an intertextual link to texts most people who pass it will have seen and slogans like "face, space, hands."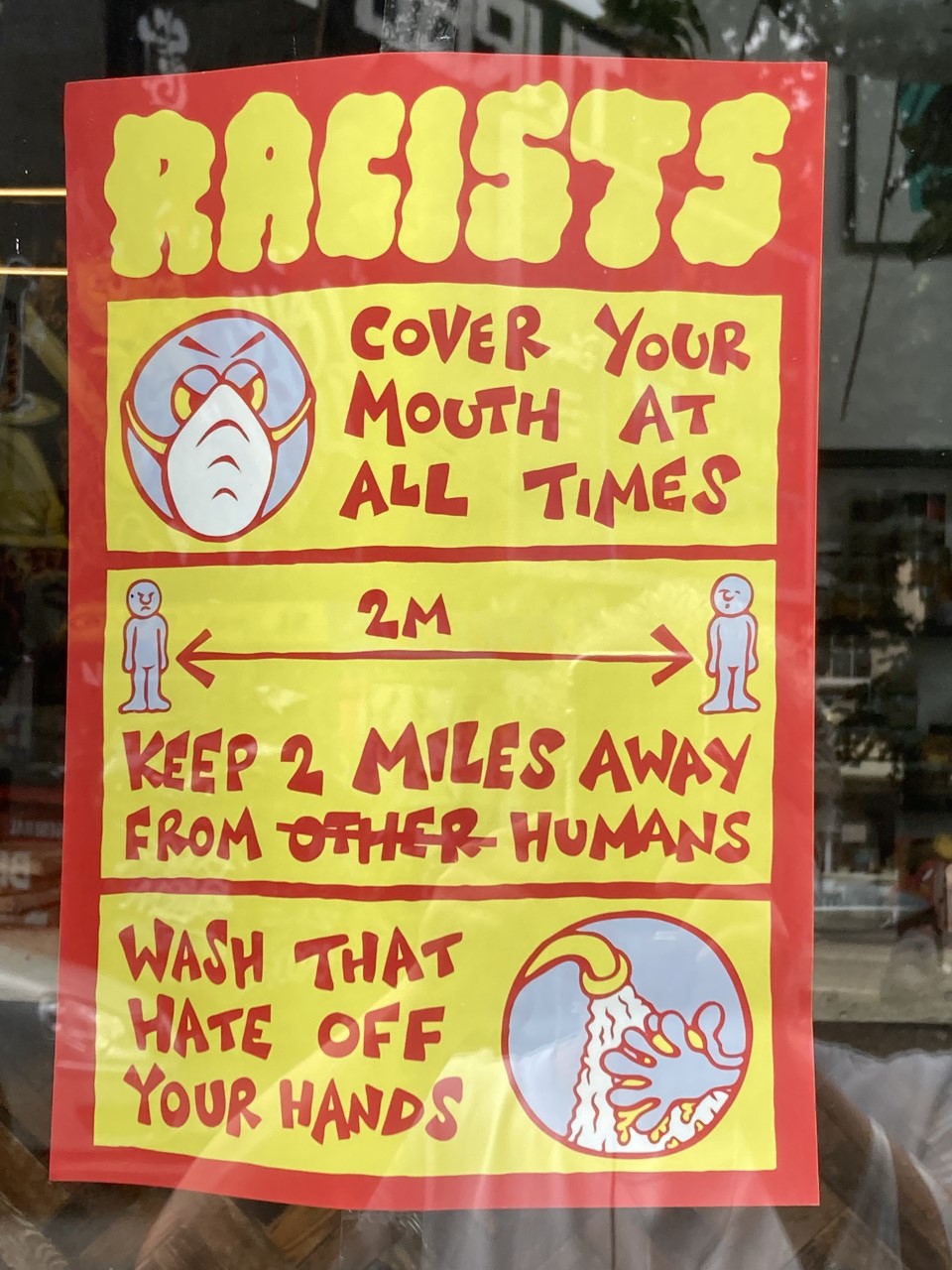 The second multimodal text is a piece of grafitti that also makes use of an assumed knowledge that Mussolini was known as "Il Duce".  This has been changed to "Il Dunce" with the use of "dunce" suggesting that Johnson is even less intelligent than Mussolini.