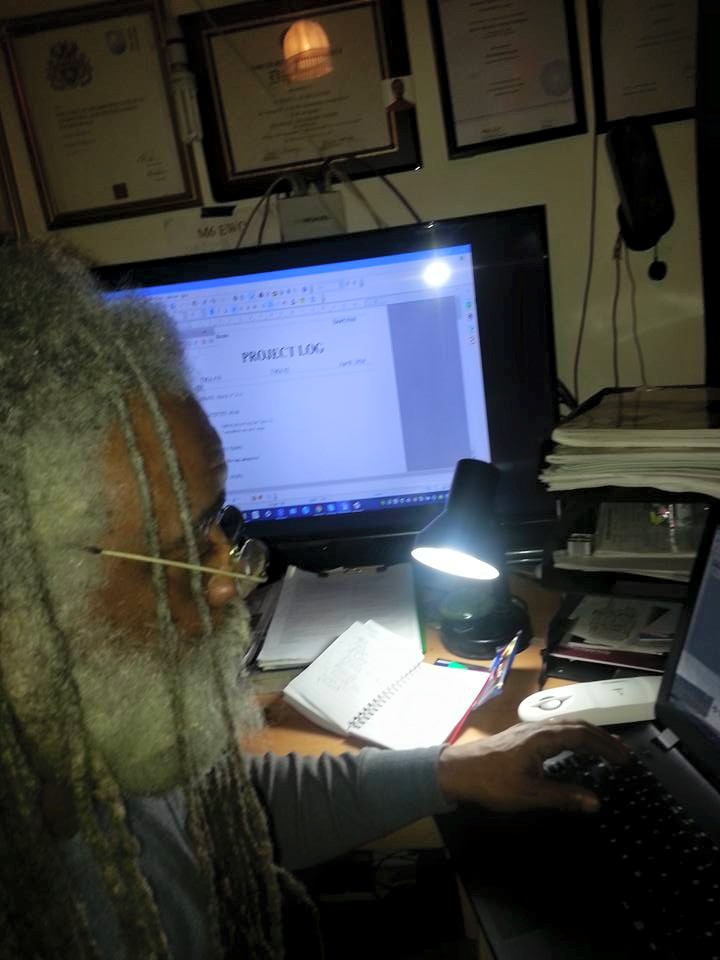 And so the moment that I had been preparing for for so long had arrived November 28th this week, to earn my degree. A journey that started in 2009, and finally arrived in 2016. Well, you can imagine the sense of achievement that my wife and I felt when the news from Open University  reached us that I had passed my final module, TM470- The  computing and IT project, and that I had been awarded a third-class, Bachelor of Science (Honours) in Computing and Information Technology. It may not be a distinction, but the knowledge and awareness of the world of computing and information technology that I have obtained,  has made me more not only more marketable in the market place, but given me skills for life to continue learning. As this fascinating field continues break new grounds, affecting every sphere of human existence. For me the next step is to continue this quest and follow on with a Masters. From  November 1st,  I have started post-graduate studies starting with T848, Managing technological innovation. 
I expect to complete all the requirements for the  F36 MSc Technology Management by 2019, which is not that far of a journey as was B62, BSc (Hons) Computing and IT . Furthermore the study skills that I have begun to learn during my undergraduate studies will continue to be sharpened, as well as my knowledge of things digital will continue to expand. The  MSc Technology Management, as the name implies, is a managerial module. Other modules in this 'taught' masters' build on the two compulsory modules: T848 and T849 Strategic capabilities for technological innovation, which  I am already signed up to, begins on  May 1st, 2017 and leads to a post-graduate certificate.
To wrap up,  I just want to say congratulations to all my fellow undergraduates who along with me must be feeling the same way  I am. I want to thank my wife, Tempie for her love and support of the last 6 years. Studying is a way of life in our household. My wife and I have many projects at various stages of development in our portfolio, and she also is a student of the Open University.
The next step for me then is to make up my mind whether  I should attend a graduation ceremony, and if so, where. Brighton or London?  For me that is a minor matter. I am too busy getting my head around  technological innovation. Moving up to post-graduate studies, is like moving up from primary school to high school. Especially in my present module--a  lot more options for online tutorials, and a lot more extra reading. As well as a lot more project/report type tutor marked assignments (TMAs) and end of module assignments, rather than an examination.
I want to end by thanking my Facebook family, friends, fans, family who all made my degree announcement on Facebook very special. 
This is all for now.
Have a great day.