Hello!
My name is Bradley Neal and I am an Open University graduate. I am raising money for the OU Futures Fund, which supports scholarships and bursaries for a range of disadvantaged students including disabled veterans and carers. You can read about it here, but basically, it gives out free education to those in need-- perhaps one of the most valuable things to be done in society.
I thought I'd apply the skills learned at the OU and beyond to conduct a kind of "walking" exploration of the diversity and beauty of our wild spaces in Milton Keynes. The plan is to find, photograph, ID and then tweet everything eye-catching I see while exploring some of my local green spaces in MK on OU Giving day, Tuesday 6th July 2021.
UPDATE: I have completed this early due to weather concerns. It was so fun, and I'd like to extend a huge thank you to all the donors. You can see donate below if you wish, otherwise enjoy my findings here!
To donate, click the link or button below, select donate and pick "Futuremaker - Bradley Neal", and enter any amount you wish.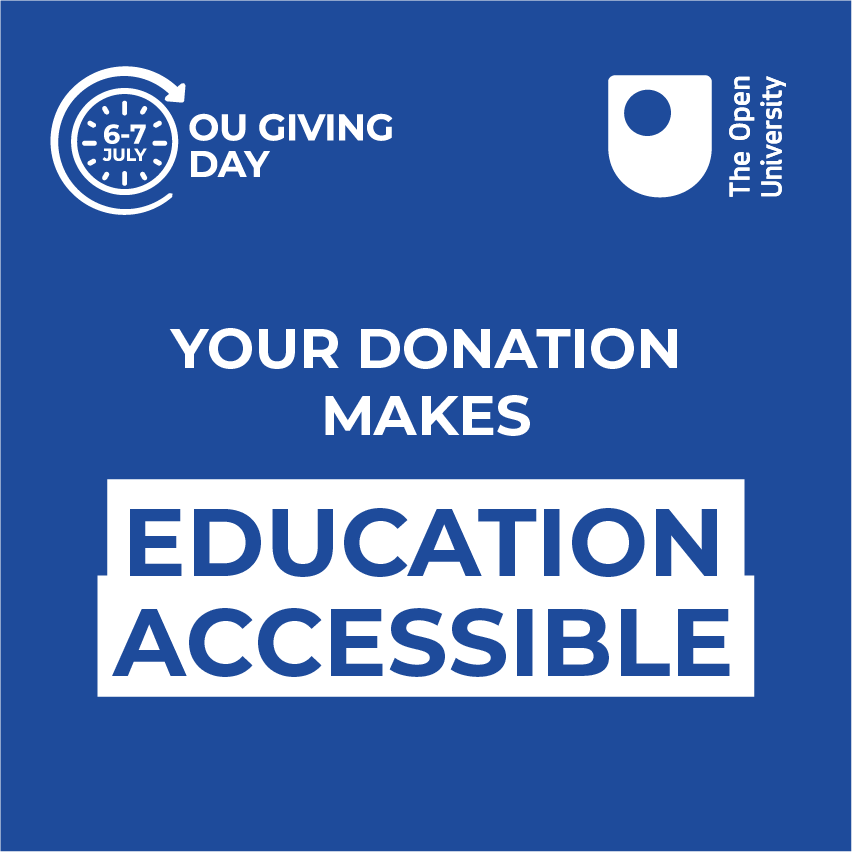 The goal of the walk is to show the diversity and range of species you can see locally, but also in MK to highlight how fortunate we are to have such incredible institutions such as the OU itself and The Parks Trust working together to keep these spaces beautiful, diverse, (semi) natural and free for all to enjoy forever. Not only that, as an OU graduate, I'll show you what kind of expertise you can gain from OU study, but also simply provide a wealth of nice photos of plants and animals to enjoy. Sometime after I will then upload the findings to iSpot, an OU invention to again facilitate free learning about the natural world, to share the identifications of the organisms I find.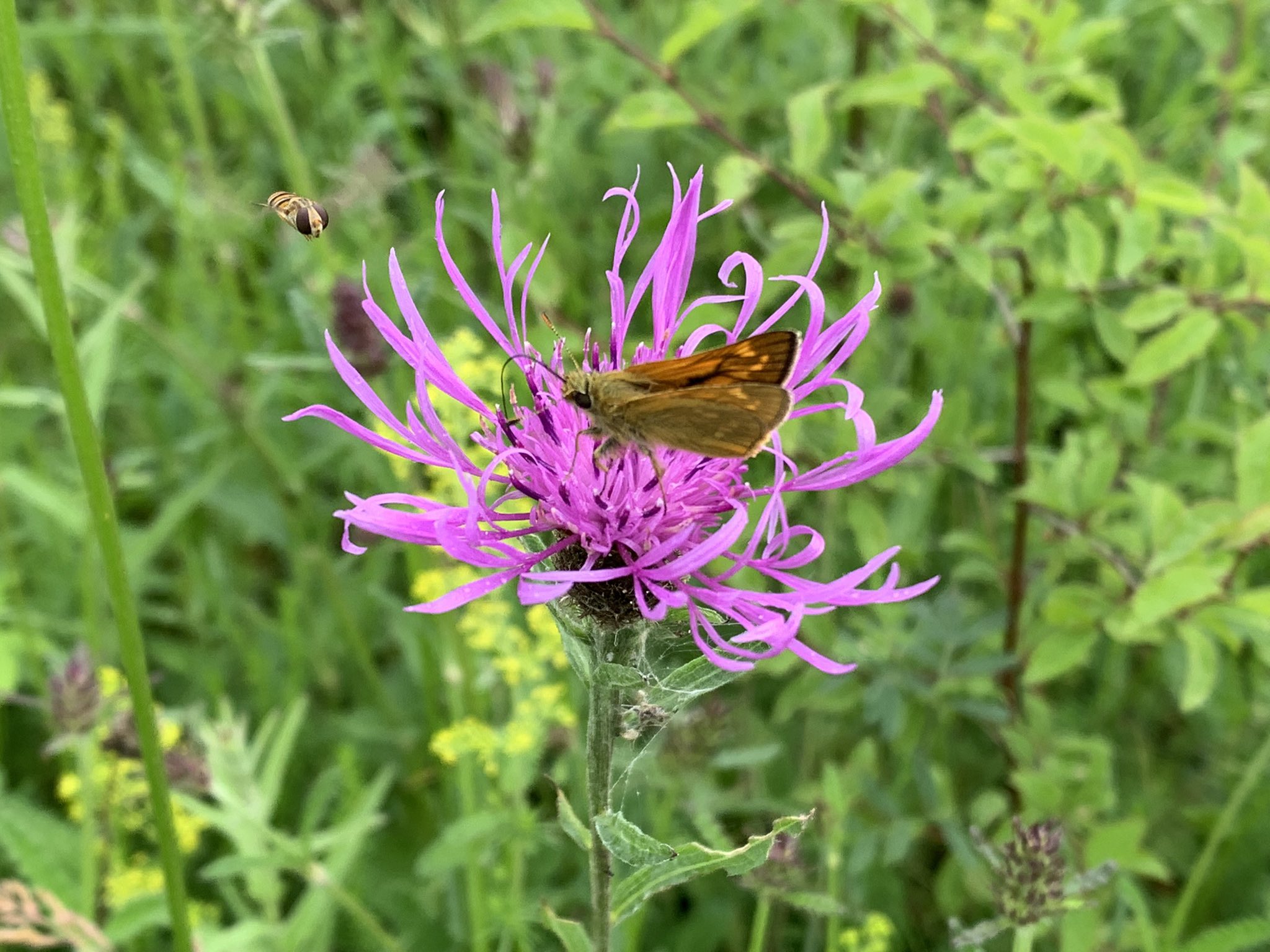 I finished my BSc (Hons) Environmental Science in 2019, and am very proud to be returning to the OU in October 2021 to begin my Ph.D. in butterfly conservation. Therefore, my expertise is in woodland and grassland plants as well as butterflies, which I honed at Oxford Brookes University during my master's degree. Additionally, possible later contributions may come from my friend, fellow Ecologist and horticulturalist, Emma Pearce. Emma has an enviable job at Natural England as a Lead Advisor, and a particular penchant for plants too, including bryophytes (i.e. mosses). Any trip out with Emma leads with a warning that we'll barely make any distance as she'll be examining the minutiae of any patch of mossy ground! 
The OU has been a lifeline for me, and there was a time when I was so poor I couldn't afford £100 to replace my laptop. However, the OU stepped in and offered a free bursary to allow me to buy one and continue my degree, and of course, do everything else computers are vital for these days. I want to give back at least the amount they gave me, and any more will ensure that the next student who's fallen on hard times is supported.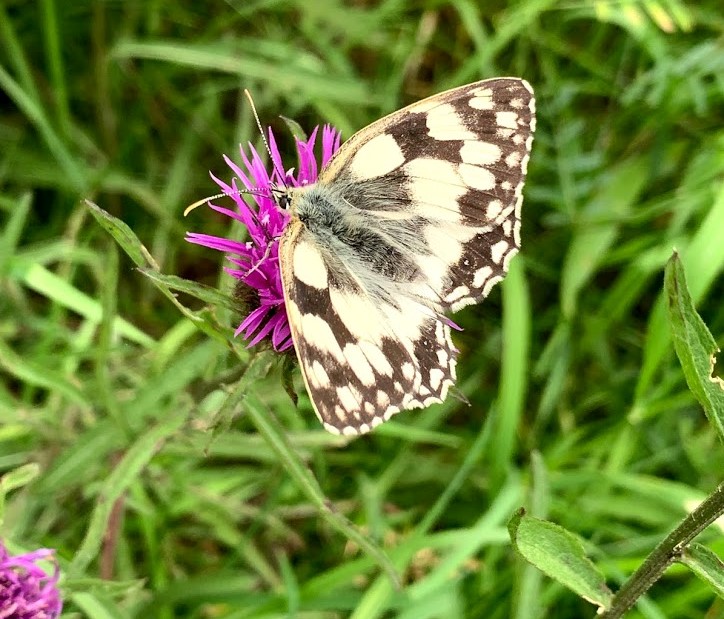 If you have anything to donate, please do so via this link https://openuniversity.scalefunder.co.uk/amb/bradleyneal

For anyone that can, thank you! Even a few pounds will make this worthwhile, as it's such a fun thing to do anyway. If you can't or don't wish to donate, all my photos and (attempted!) identifications will be on my Twitter 100% free, and a like, retweet or share on other platforms will help boost the campaign and be greatly appreciated.
Otherwise, please keep an eye on my Twitter account, @BradleyNealEnv, for some lovely photos of our local, British wildlife.