The EU (Notification of Withdrawal) Bill has now completed its journey through the Houses of Parliament. Royal Assent is scheduled for tomorrow – 16th March.
Today - the 15th March – is the Ides of March – Julius Caesar was assassinated on the Ides of March.
The private secretary to the Emperor Hadrian, the scholar Suetonius, described the infamous events on the Ides of March as, "a test of civilisation".
Fortunately, by the time the EU Notification of Withdrawal Bill receives the Royal Assent tomorrow, the Ides of March will have come and gone.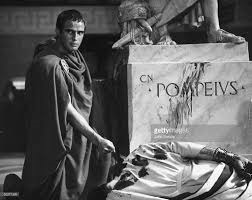 Marc Antony: "I come to bury Caesar, not to praise him" (William Shakespeare, Julius Caesar Act 3, Scene 2)