Courtesy of Google and on the hunt for a quote that goes something along the lines of 'analogies taught the world to think,' I stumbled across the Quote Garden.
What strikes me is my feeling that the time engaged with the medium of the Internet is not a boast that it is wise to make, that it is counter-intuitive, that the best ideas are more likely to come from someone who got access to a computer with a broadband connection for the first time a few months ago and is bouncing out ideas like a sparkling Catherine-wheel that's come un-nailed.
Wherein lies the dilemma for every creative working in this field - or pond, or my favourite analogy ... in this 'digital ocean.'
If the likes of Google and Facebook have gone from minows to sharks, to leviathons worthy of the era of the dinosaurs, when does something new come along like a water-born virus and kill them off?
Or are Google, Facebook, Amazon an EBay vast shoals, even a branded variety of species now that are less vulnerable to such attack?
Distracted
Faced with three deadlines over the next ten days what do I do? Something else.
I like something else, these sparks.
Where was I?
Working on a piece about wikis. I wish this were a wiki. I like them. They suit me. I will be an engaged participant, a catylst, a stirrer-upper ... though not necessarily an initiator or completer, because serendipty engages me and distraction takes me off again.
What does that make me in this digital ocean?
One of these?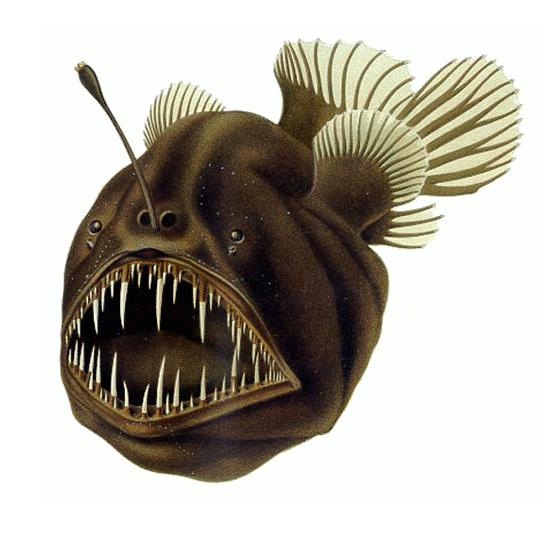 Who are you?
Go fishing and post your fishy-self image in the comment box!