Personal Blogs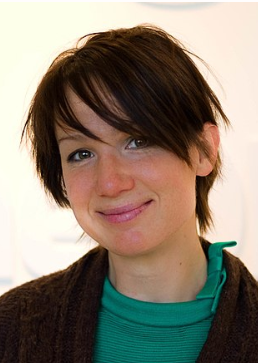 I love this Digital Human. Great show. 
Fig. 1 Intracranial recording for epilepsy.
Robert Ludlow, UCL Institute of Neurology
First the Royal Academy, meeting with the author of 'Exploring the World of Social Learning' Julian Stodd having made the connection on Linkedin a couple of weeks ago, so - read the book, met the author and now we pick over each other's brains - how we learn is a mutual fascination.
Fig. 2. A doodle of Medusa's severed head in the hand of Perseus
A second viewing of 'Bronzes', this time with a drawing pen and pad of cartridge paper - photography not permitted. I wanted to see if my hand was 'in' or 'off'. Most of my time was spent circling the decapitated body of Medusa.
Fig. 3. Icarus - far smaller than I imagined (see below for the publicity shot)
On then to the Wellcome Foundation. In this instance I'd taken one snap on the iPad and was approached and politely advised that photography was not allowed.
A guide book for £1 will serve as a suitable aide memoire.
Fig 4. Aleks Krotoski
Only yesterday I was listening to and enthusing about Aleks Krotoski on 'The Digital Brain' on BBC Radio 4 and blogged about the series so it was with considerable surprise when I overheard her familiar voice and found her at my shoulder about interview the exhibition's curator. I guess therefore that I listened in on part of the content for a future broadcast.
Upstairs I watched an operation to remove a cancerous growth recorded in real-time from the surgeon's point of view, then Project 22 in which a woman photographs everything that she eats as she eats it for one year and one day - age 22.
Once again fascinating.
A selective record of a year. Can a record of an entire be undertaken with some degree of necessary selection? Or could a software algorithm sort it all out for you if a memory enhancing device records everything that you do and experience.
Other than the £1 guide, unusually, I have not come away with bags of books though I would recommend the Blackwells bookstore at the Wellcome Foundation for bizarre stocking fillers - I Liked the 'blood bath' - blood-like bathsalts offered in a surgical drip bag, or highlighter pens as syringes.
This blog might contain posts that are only visible to logged-in users, or where only logged-in users can comment. If you have an account on the system, please log in for full access.
Total visits to this blog: 10716938