Personal Blogs
The drivers and issues regarding e-portfolios from a Government perspective is all about creative the life-long tax-paying, contributing 'Citizen.'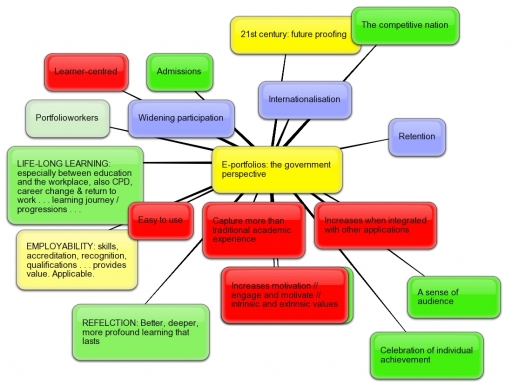 The Government's e-strategy anticipates that schools, colleges and universities "will want to develop eventually an e-portfolio where learners can store their own work, record their achievements" (Dfes, 2005).
The e-learning strategy for higher education also has as an objective "encouraging e-based systems of describing learning achievement and personal development planning" (HEFCE, 2005).
COMMENT life over death, growing rather than frozen, developing rather than not, moving over static, dynamic over passive,
This blog might contain posts that are only visible to logged-in users, or where only logged-in users can comment. If you have an account on the system, please log in for full access.
Total visits to this blog: 10702466