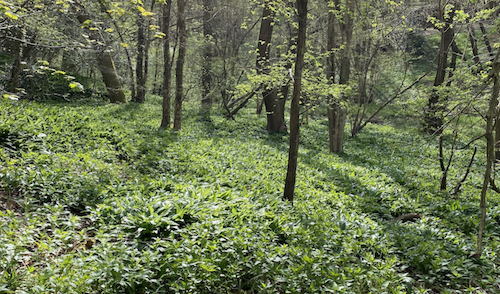 Despite feeling full of the joys of spring these last three days I am still showing positive for Covid. To recover from ten days in bed watching Netflix boxsets and binging on TikTok I have taken to long woodland walks seeking out the best that East Sussex can offer.

I have revisited several Woodland Trust woods, while adding other privately owned woods, and woods owned and managed by the likes of the RSPB, Natural England and county councils.
I have found some gems: great swathes of wood anemone, carpets of emerging bluebells and dense banks covered in wild garlic. I've even perfected my wild garlic recipe:
Blanch a large handful of wild garlic. Chop finely.
Blend with olive oil, salt, pepper and juice from half a lemon (or less)
Roast a handful of pine nuts. Put through a spice grinder.
Unless vegan, add parmesan and enjoy with pasta.