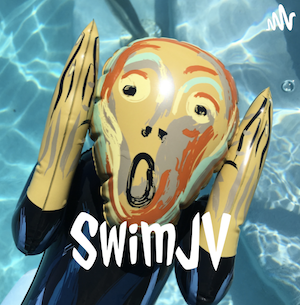 This 'early adopter' can be something of a laggard or skeptic. This 'innovator' can be late to the game - or refuse to take any notice at all. I dismissed TXT when a school chum mentioned his company producing the tech for this back in the 1990s. I dismissed consultants in 2000 who said there was money to be made online in gambling. 
I'm not going to make money from podcasting. And though I've blogged since 1999 I do have a tendency to jump about a lot: a life journal, education, the first world war, swim teaching and coaching, life drawing, photography, sailing, skiing - its all up there (and much more besides hidden when I went through my Henry Miller / Norman Mailer phase.
But podcasting has a professional angle to it. A lot of people love them and swear by them, even if I don't. I've listened to the odd audiobook and I've selected out the occasional episode of a podcast to download so that I could supervise its transcription. This is new though. I have to script, record, produce, publish and promote a podcast ... and once I feel comfortable doing so, I'm thinking six to 12 episodes, then I can teach others too.
The understanding is that students who are Dyslexic or simply struggle with reading find the spoken word more appealing. In education the tutor/teacher can producer a podcast briefing of key classes, a student or group of students could produce a podcast for project work or tutor or student could browse then curate podcasts on a theme close to their heart. Like blogs, there is a podcast on everything. I am certainly not the first to put something out on swimming, whether as a swim teacher or coach. 
I am wearing my swim hat for this one. 
Produced on Adobe Audition the first episode has gone out as SwimJV or Swim Swim Swim on AnchorFM. I think! I may have delayed publishing until 1st May which could explain why it isn't 'out there yet'. I have a couple of days to do a couple more. 
Here is Episode One > Swim JV 
I teach three times a week, six sessions. I work with across all our club grades from Grade 1 to 7. Grade 1 can swim - we are not a learn to swim club. They can swim a length at a time, hopefully a bit more. They have some basics of front crawl, back crawl but struggle with breaststroke and cannot be expected to do butterfly beyond a dolphin kick. We'll get them to push and glide, do somersaults and handstands but they won't be able to dive or tumble turn. At Grade 7 they are being readied for a competitive squad, so can swim all strokes well, have all the skills and should go on to five or more years training. Club Competitive swimmers tend to get identified around Grade 4 or 5 when they are still 8 or 9 years old and moved on to a Development Squad.