Learn from a Master of their subject from the youngest possible age. Picasso studied under his father, a university art teacher, from a young age - from the moment he could pick up a pencil, crayon or paint brush I imagine. His talent is extraordinary and takes off someone between the age of 10 and 14 by which time Picasso could produce works such as this: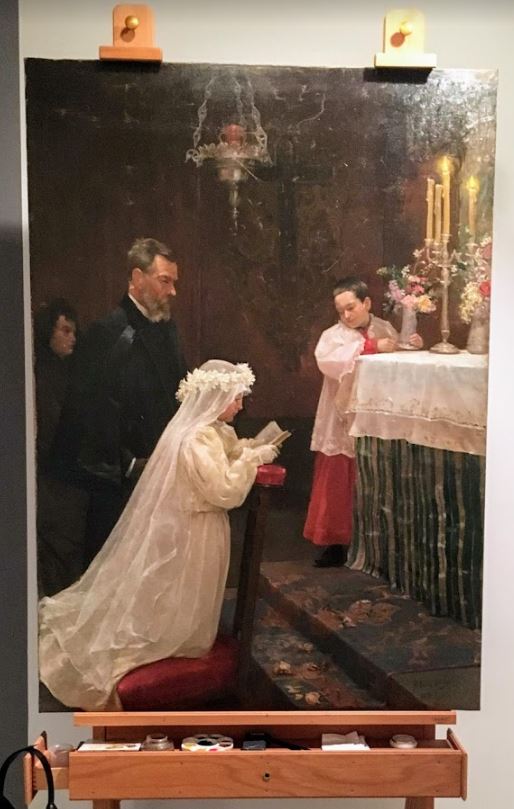 Having visited the museum before my interest this time was drawn towards his life drawing studies - such a vital skill. Seeing his anatomical drawings as well as life model drawings brings it home. He had the skills. He did the preparation work. He knew what he was doing - even if for now he is under the direct guidance of his father.
Annotated anatomical drawing by Picasso. 
9 Museums, 13 exhibitions, 4 days. Mostly visited on foot from a small Barcelona Air BnB off Rambla del Ravel. 4 wonderful vegetarian/vegan restaurants too.