I'm at at again. My late Mum taught me at home and I took an A' Level in Art age 17 before the 'usual' three A' Levels the following year. 
At the School of Communication Arts, London I went from copywriter to art director to possible illustrator in two terms - but did nothing with it.
Twenty years ago my mum was pointing me towards academics she know who taught art about taking an MA in Fine Art. I procrastinated, though I put a book together.
I settled into Life Drawing six years ago and printmaking this January.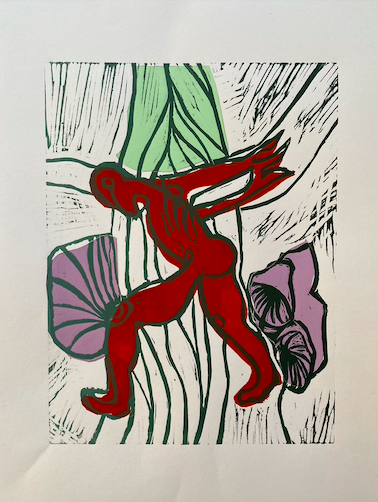 Who knows what'll come of it. It keeps me out of trouble I suppose, though it is an expense to indulge: paper, inks, access to a press ...