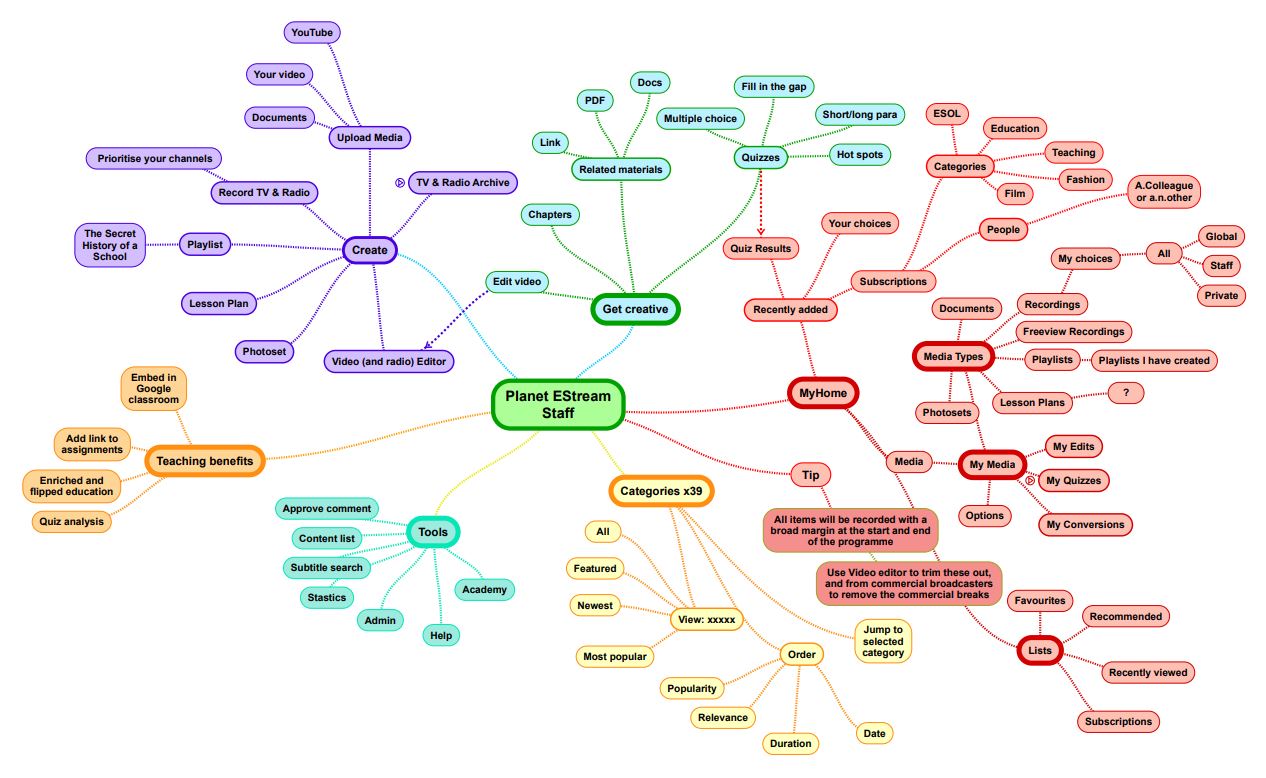 On Wednesday I took a class of 12 PGCE Level Two Teacher Trainees on a tour of Planet eStream. I inadvertently added into the mix the mind mapping tool SimpleMinds, the 360 tour creator ThingLink and Wordpress blogging.
Becoming a champion for this TV, Video, multi-media educational platform I found I could introduce, demonstrate, elaborate, answer problems and queries and even get them signed in without unnecessary panic.
A number of things have got me here:
time to push the boundaries of the different parts of the platform with close to authentic learning challenges, rather than some random 'giving it a go'.
Having colleagues and friendly tutors to practice on in small groups until I was ready for something bigger.
Taking ownership of the class. Therefore having my own 'session plan' and the means to follow this.
My fall back came in several parts:
I thought in part like a Swim Coach and on a set of landscape formatted sheets even gave the duration for each part of the presentation and a cumulative duration to get me through the two hours.
A flip pack of 18 sheets that I could read standing up at a table
Sets of mindmaps, one for the Student experience the other for the Staff experience. I had these as A4 sheets to hand out and as A3 sheets for me to view at a glance. I could call these up on a screen, however, as I found on the day, this was simply a medium sized flat screen that would never be seen across the room.
I also hand some corporate handouts from Planet eStream.
Logging in I signed in as staff and using an incognito window as a student. 
I also had in the tabs the mind maps, the 18 sheets and the final fall back a Slides PPT each of a single image to use as a visual prompt for me. 
There is a lot to get through simply to promote the variety of things the platform can do to support teaching, in particular to create a 'flipped classroom'.

I began with a story. How I got out of corporate training and information films and started at a web agency trying and failing to get broadcast TV content online for Ragdoll.
Finding out what subjects the trainee teachers would be teaching I also wondered where they saw themselves on this spectrum and explained a little about 'Diffusion of Innovation Theory' in relation to constant change and attitudes to new technology, software, applications and upgrades and how this manifests itself in the classroom as people who embrace the new and others who reject it all.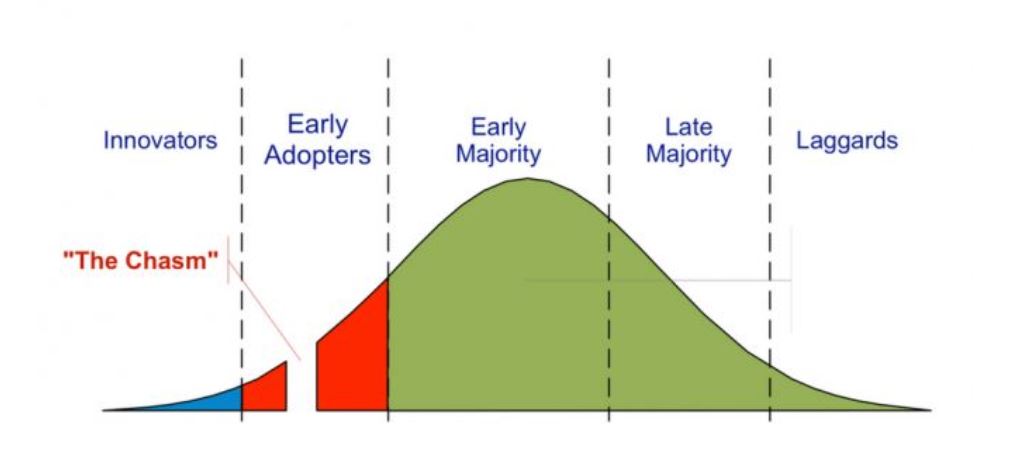 I like these simple, bold images, charts or mindmaps to cue an item I want to talk about. In the shorter lesson I skipped much of my introduction and this and got straight into Planet eStream. I think it works better with the context.
The demos I have created included taking an episode of Sheldon, lifting out the long commercial break in the middle and 'topping and tailing' either end. I then 'cut' it into 7 'chapters' that isolated Sheldon's story from the other characters. Each 'sketch' runs for less than a minute. I find these micro-experiences are ideal tasters rather than dissecting a 48 minute Horizon documentary. 
I also used a less than 2 minute long clip from a 1981 edition of Tomorrow's World where the Carry On comedian Kenneth Williams presented. Once again, the demonstration is short and memorable. I ought to find others for a younger audience. Does Oli Murs do a demonstration? What about a clip from Blue Peter 2019?
Other examples of how Planet eStream works included 'grabbing' the radio series 'The Secret History of a School' in ten parts. each under 15 minutes. Here I created an added a suitable 'Thumbnail' for each episode to distinguish each visually.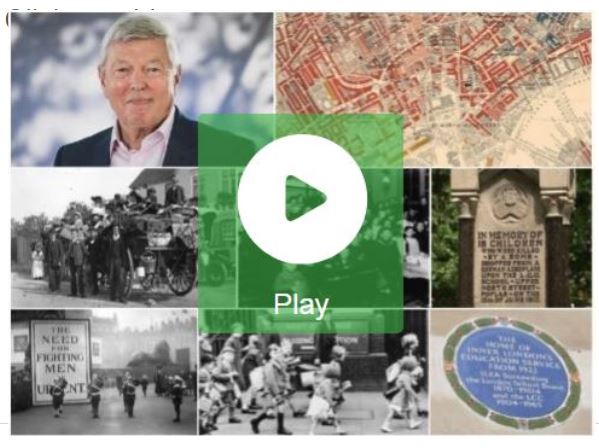 What I could not do in either session. This we need a morning, afternoon or evening workshop, was to do something in real time, not just find a programme or upload from YouTube, but then edit this piece, create a playlist or make an interactive quiz. These are all straightforward to learn skills.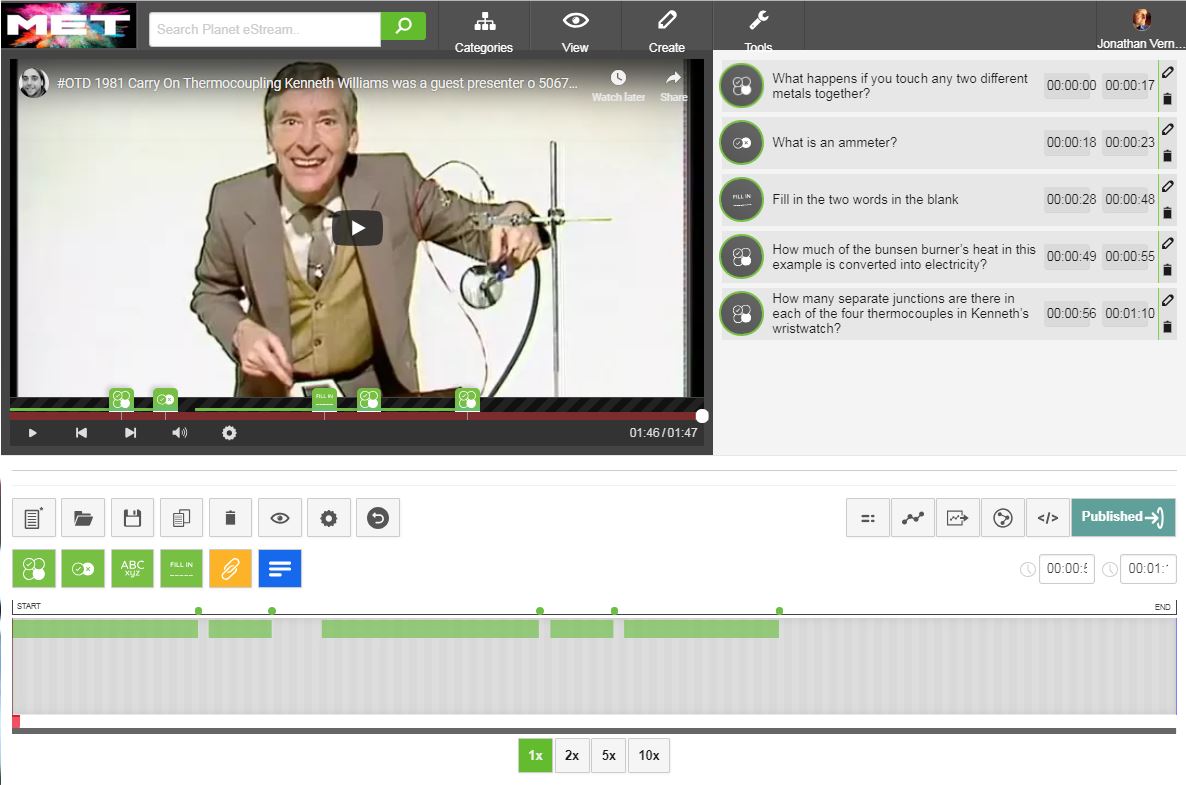 Here is the quiz editor platform. 
I'm writing this is part of my habitual reflection. Just as I kept a diary here almost every day of my MAODE plus the two further modules that I did, I have now kept a diary for most working days of the 12 months I have been here are GB MET.
Taking these classes I finally feel a 'change career' I began in 2000 is going in the right direction. Back then it was from corporate training and information films to online. Then with my MAODE 2010 to 2013 it temporarily went into tertiary education with the OU but in a communications rather than a learning role. Since then there has been more corporate e-learning, even a further history degree and a digital editor's role, but it is this., however modest, like a private in the army, like a private in the Labour Corps even, I am working with students and teachers.
Sitting in a class assessing where technology has a role is interesting too. More on this in my next post.