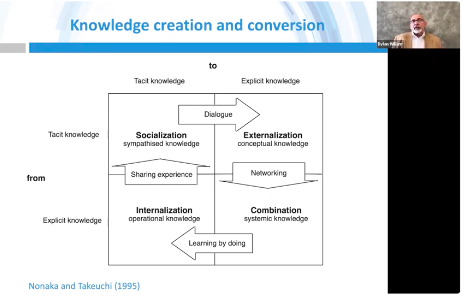 I'm on day 3 of a 5 day challenge to pick my way multiple times through the recent talk Dylan Wiliam gave to SSAT on Formative Assessment. I have establised that it is possible to unscamble egss. By the end of this process there will be six of them neatly placed in the door of my fridge.
It is taking time. He name drops academics with every thought of fact and I have wanted to chase down every one of these too. He fires off ideas like a catherine-wheel that once ignited has spun off its perch and is now dancing around on the floor. Oh, to get him in a room on my own for a bit of tutorial rough and tumble; I'd like to keep the sparks flying. Maybe come with some sparklers of my own.
I'll get to the end of this exercise later today. I'd be done if I hadn't decided to get to the end of Kate Clanchy first. This is a new development for me: don't have six books on the go - just a couple. Always get to the end of one of them before picking up the third. 
That said, I've got the Dylan Wiliam library for Christmas. Nothing like hearing the same ideas delivered in multiple ways and at different times, with different metaphors, connected stories and references.