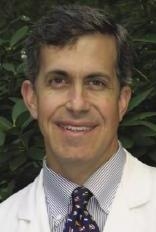 I might have interviewed Dr Price Kerfoot of Spaced-Ed for H807, 'Innovations in E-learning' a year ago.
I finally caught up with him this afternoon two weeks into the Spaced-Ed transmogrification that is Qstream.
We used Skype. Clear barely broken sound. Sharp video in colour. It worked.
It was a fascinating discussion.
I should have asked to record and done so.
Next time. I'm sure the conversation has only just begun.
Though armed with a set of questions used in TMA02 of H807 non were necessary. I'd prepared them to follow a narrative flow, and that is what we did.
We have something in common, we were both at Balliol College, Oxford.
I was there as an undergraduate 1984, he was there five years later as a Rhodes Scholar taking a BA in Medicine. Dr B P Kerfoot is now an Associate Professor of Harvard Medical School. He is also a passionate educator and e-learning entrepreneur. I suspect we will continue to hear a great deal abot him - he has a passion for education, reminding me of the late Randy Pausch, even the Robin Williams character from Dead Poets Society; there is an unstoppable, engaging warmth backed by a profound intellect.
The narrative
Price had finished his surgical training when he went into education, an odd elective he admits, but one that through circumstances and surely an innate interest has proved fruitful.
What is the problem?
I didn't need to make this prompt. You strive to fix something when you see it isn't working. Learning outcomes from first year medical students were poor. Why, in US terms, spend $1000 dollars on a course only to find a year later that the traditional methods of acquisition and retention of knowledge has failed.
No problem, no fix.
Price looked to web-based teaching to create learning modules. Two concepts were devised, the spacing of questions proved successful. This is from one of a dozen papers authored by kerfoot and his team; each one, naturally, a worthy, academic, professional appraisal.
Two reports are cited as we talk, one on the effect on the hippocampus of rats, another on phosphate levels in fruit flies. As an OU student these reports are readily available.
There is physiological evidence that 'spaced learning works'.
This matters:
a) you want something that works,
b) you want something that will justify the investment.
We give it away, academics in the US are commercially savvy.
Its as if in the UK academics (individuals and institutions) are like bachelors and spinsters, whereas in North America they are eager to marry.

More importantly the research has shown that the Spaced-ed approach improves patient outcomes the goal it was found that cancer screening of patients improved by 40% for the year spaced-education was introduced.
In 2006 the methodology was submitted by Harvard for a patent application. Entrepreneurs and venture capital companies were also approached.
It's a shame the Spaced-Ed blog hasn't been maintained, though you'll get some further insights here.
What began as continual education in medicine has expanded. If you go to the Spaced-Ed website there are all kinds of courses you can take, typically 20-30 questions of the multi-choice type fed to your laptop, SmartPhone or iPad. Writing these multiple choice questions is an effort and requires skill to get right,, indeed I can admit to wanting to create what I thought would be a simple set of questions relating to teaching swimming … but the correct construction of the questions, let alone the creation of appropriate images has held me back. It isn't as easy to get this right as it looks. You don't want to feed your audience lame questions, nor do you want to overstretch them. There is also some negative feelings about Multi-choice, perhaps we have all had negative experiences at school … I personally remember what we described as 'multi-guess' that was so often used in Chemistry classes. Though clearly effective, not enough people have been persuaded to pay for these sets of questions, even a dollar or so.
The challenge, has been to move on from asynchronous to synchronous, real time learning, including video and other rich media. The new platform promoted as Qform is an Facebook App and Twitter-like in its approach. People elect to follow a Qstream which goes out to everyone. You join in collectively, rather than alone, which creates a sense of participation and competition. If I understand this correctly, as I'm yet to give it a go, you pose a response to an open question that others read. You then vote on the various responses given. As Price, engaging as Robin Williams in Dead Poets Society enthused about the platform I thought about Skype and Elluminate, even forum threads. Indeed, I wonder if we could all organise to be online and go to one of these threaded conversations to turn an asynchronous environment into a synchronous one. Harvard is also the home of Rotisserie, which rotates a threaded conversation between online learners to ensure that everyone has a turn… and of course Facebook.
Gameification is the key. You respond in a way that other s like and you get points for it and your name appears on a leader board.
Rich content and a range of responses is what's new. And its live And its competitive
And so Qstream delivers synchronicity and a sense of community Price also talked about how to make it possible for answers to questions to become searchable in Google – I guess with the inclusion of the right metadata. I didn't need to say it to find I'm told the more controversial responses would generate the most responses. Now it's starting to sound like the format of the Oxford Union Debating Society – I guess Price went along there at some stage too. By listening to two sides battle it out you form your own opinion.
One final statistic – 85% of those studying urology in North America (that's the US and Canada) are using Dr B Price Kerfoot's 23 question Spaced-ed multi-choice Q&A.
The competitors are Quora, Stackoverflow and FormSpring or some such … I'll go take a look.
REFERENCES
REFERENCE
J Gen Intern Med 23(7):973–8
DOI: 10.1007/s11606-008-0533-0
© Society of General Internal Medicine 2008