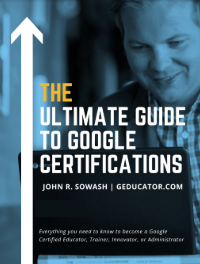 Long ago I realised that my horizontal approach to learning was getting me nowhere. But that is ADHD me. Or just me.
One PhD would be better that three MAs.
Anway, at the opposite extreme, I am failing to gain my Level 1 Google Educator certificate. This reminds me of failing the paper exam for Level 1 Teaching Swimming 18 years ago. The first exam I had failed since my driving test. Give me a degree, course, an essay to write, even an A' level, or a paper for an MA, but don't test me with multiplechoice as my default mode will be to consider all possibilities feasbile!
I have also struggled with skiing, learning French, ballroom dancing, throwing a pot and climbing. My feet are still like lead when it comes to dancing, my hands are not better with clay (though I can draw a likeness and a nude). I cannot overcome the 12ft barrier with climbing - the top of a short ladder is as high as I want to get off the ground. The best part of two seasons working in the Alps and I finally cracked skiing to a standard that satisfies me. Skills take time with me, Like 100s of weeks. Amd after 40+ years of trying I am slowly mastering French (spoken at least), courtesy of regular dosages of LingVist (app) and twice a month meeting up with friends locally to spea in French at Rendez Vous a Lewes. 
So failing Google Certified Educator Level 1 sees me instead going for Google Certified Educator Level 2.
The reality for me is what I am not doing, needing and thinking about, I forget. My brain is more Teflon than Velcro. Chucking stuff at my senses does not work unless I am immersed in it, drowning in it, challenged by and suffering it. 
So wish me luck. Bored to tears by Google's own training I am looking for alternatives. What I really need is scheduled time 1 to 1 or in a class with a Google Certified Educator. There are not many of these in England. And it costs money that the institution I work for would need to pay.
On verra.