ECA AWAY three times this morning, only and hopefully correcting some typos and sentences in the last few paragraphs as the minutes ran away.
Here's a pretty view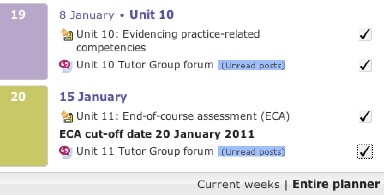 I'd prefer to set a false deadline, like a day ago, to have pushed to the final version then, given it the 'over night' treatment and revised it. This is often what clients do with their creative suppliers ... very wise. Gives you a day or two safety, and a little time to reflect and make something better still.
Problem was, because of how I had developed my thinking yesterday I had to rewrite from the top. That ran beautifully but I had to ditch half the evidence I was going to use, though I only replaced it with a couple of more fitting items. This was easy, the problem was diddling around with the loading process. I'm sure for H807 I ended up submitting version 6 when I meant to submit version 16. This can of course be disastrous if not corrected, so I'd recommend submitting a least a day before and then verifying that only what you wanted to be sent in is there.
Debrief anyone?
Now's the time to do it.
Then a visit to the PDP. the real one.