Open education has been depicted in many ways  and it will be defined going into the future. In my reading of Cormier (2013) and Bates (2015), I came across some fascinating notes and definition about Open Education worthy of pondering on. It has also set me into further thinking about the unbundling that openness has brought into education largely. So, presented below is the visual representation I developed.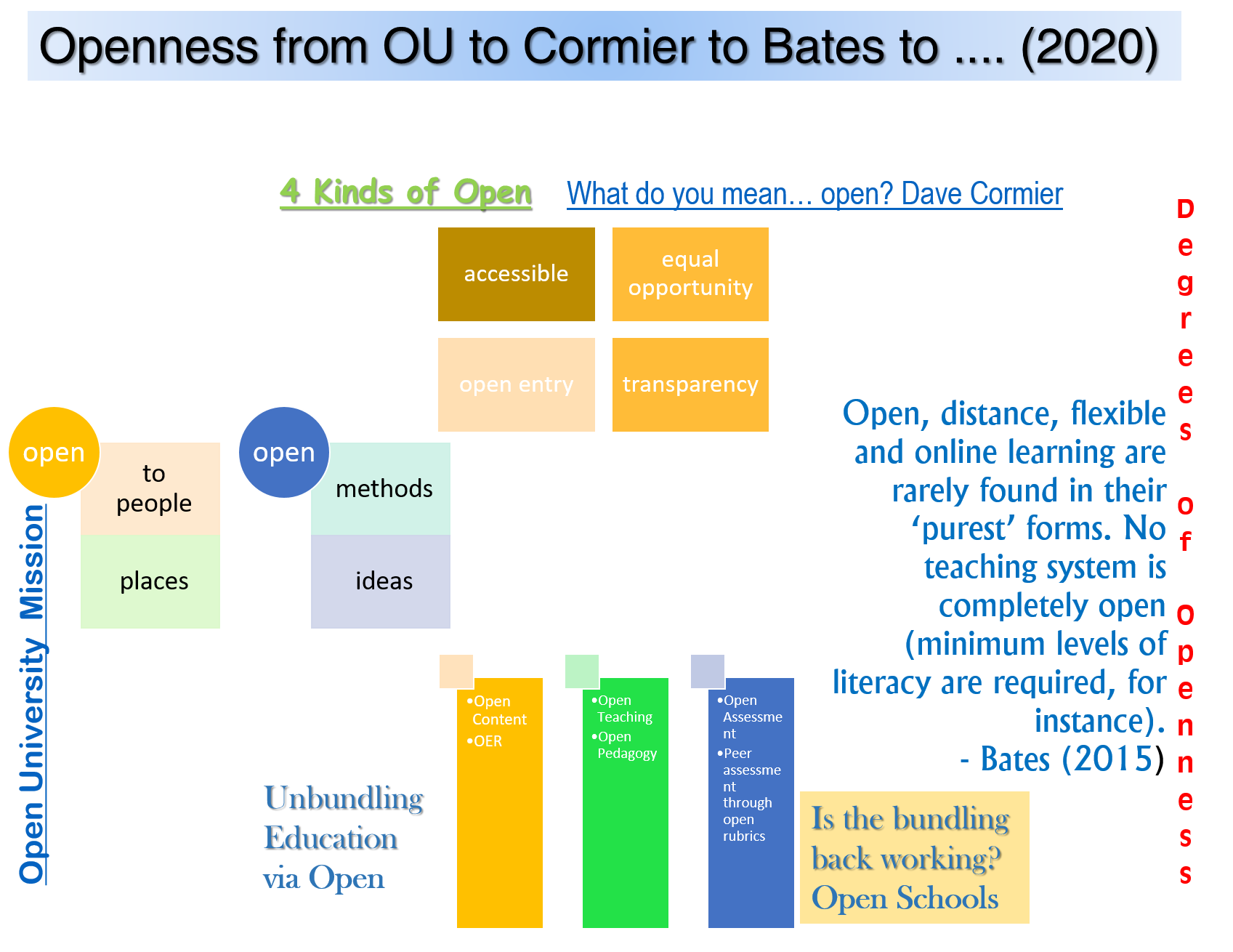 References

Bates, T. (2015) 'What do we mean by "open" in education?' Online Learning and Distance Education Resources [Online]. Available at http://www.tonybates.ca/ 2015/ 02/ 16/ what-do-we-mean-by-open-in-education/ (Accessed 21 April 2020).
Cormier, D. (2013) 'What do you mean… open?', Dave's Educational Blog, 12 April [Blog]. Available at http://davecormier.com/ edblog/ 2013/ 04/ 12/ what-do-you-mean-open/ (Accessed 21 April 2020).