Claire Kotecki has written up how a module is designed and written at the Open University. An OU module gets 'taught' by a whole team, whereas at traditional universities it's in the hands of only one lecturer. I thought I'd write about my role in the team, as an Associate Lecturer in the Faculty of Arts and Social Sciences. I rely on many other people to support my teaching, hopefully they can write up their roles too.
I teach at Level 1 Social Sciences, and I therefore induct many students for whom not only online/distance learning - but university learning at all is a new experience. Under my guidance, they discover the precise joys of referencing (no, really! referencing can be fun
), the excitement of putting concepts and evidence together, the many frustrations at barriers to learning and how to overcome these.
At the Open University we offer blended learning. Students access a diversity of materials, organised via an online Study Calendar. Week by week, students progress through tips on reading a textbook chapter, video and audio material, study skills exercises and academic guidance. These build up to one of five Tutor Marked Assignments and a short online assessment - each of the TMAs supports the student towards the writing of the final End of Module Assessment piece of work.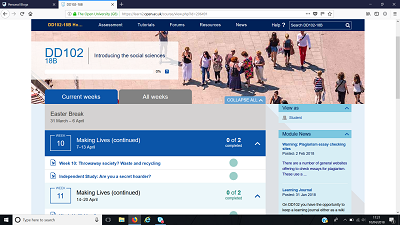 This is a radically different way of teaching to lecturing, where students take notes on dictated academic knowledge and have to develop their own writing skills in order to present only one or two pieces of work. In the Open University the tutor (that's me
) provides continuous supportive guidance to build students' academic skills as well as knowledge throughout the module. Not only do the TMAs gradually introduce the opportunities to develop new skills, I individually tailor feedback to the student so as to make sure they focus on the areas they need to work on.

Long before the fashion for the 'flipped' classroom, we were providing rich contemporary materials which students could work their way through before they attended workshop-style tutorials to support their intellectual engagement. Ahead of every assignment, my students have the opportunity to come to a face to face or an online tutorial and chat with each other - and me, about their learning. I design some slides and exercises to encourage us to think through topics and study skills issues (always reminding students of the importance of referencing
).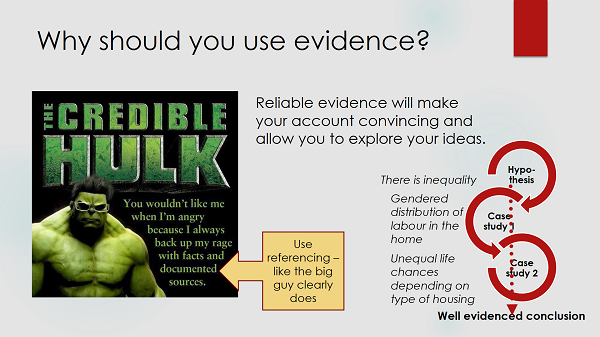 I prepare the slides and tutorial exercises differently each year, based on generic feedback I want to provide out of the group of assignments I just marked and the study skills needed for the upcoming assignment. My job also involves pulling the tables into a better formation, encouraging small group discussion, tidying up at the end - and I usually bake a cake for us
This year I've started strongly encouraging students to come to face to face tutorials, as year after year I see the students who do come do better. Meeting fellow students helps them realise that everyone is learning, they are just as smart as the others. Chatting about their studies embeds the knowledge. Last year I only had one student for this tutorial. We did enjoy our chats about social sciences! however it's better this year, with seven or eight for the same tutorial event; they can get good group discussion going with each other.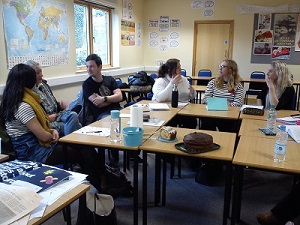 (Student permission to take and publicly use photos given.)

We experience high rates of attrition at the Open University. I personally provide pro-active care to increase my levels of retention. Students can be diffident about getting in touch after a poor experience of education and/or the benefits system, so if it looks like someone might be falling behind I start emailing and phoning them. I might refer them to Student Support advisors who have specialist knowledge about grants and loans, or about what support is available for specific additional learning needs.
Students almost never drop out because they can't cope intellectually with the module materials but their lives are very full, and it's no surprise that many have to defer studies to a less hectic time. I always tell them they have taken the most important step: they have started studying, and the Open University will support them in their studies now for the rest of their learning journey - however long that takes.

One myth being circulated is that the generation of middle aged students for whom the Open University offered a second chance at a degree are being educated out - the expansion of university provision post-1992 means the OU doesn't have a constituency for our kind of distance learning. We should expand into Coursera style digital provision of MOOCs for students from less developed countries.
We increased our recruitment over the last couple of years. My own students come from a range of backgrounds but they all need a more flexible education provider than bricks-and-mortar lecture halls can offer and a more supportive education than MOOCs provide. They need blended learning with a human tutor to guide and advise them. 
While on holiday in Scotland recently, I explained to a young mum how she could still do the degree she wants to study for, with us.
Her child is too young for school? She can study from home as and when she can make time.

When her child is unwell? She can still study - she doesn't have to continuously attend lectures or tutorials.

She left school without any other qualifications? We don't ask for prior qualifications, just willingness to learn.

She is on a low income. Grants, loans and a range of financial support (eg to buy a new computer if needed) are widely available. (Phone your local Open University and ask about this - financial support differs in England, N. Ireland, Scotland and Wales but is available in all four nations.)
(Gratuitous holiday pictures)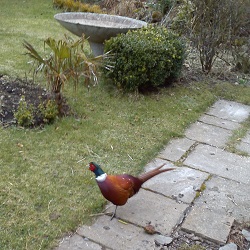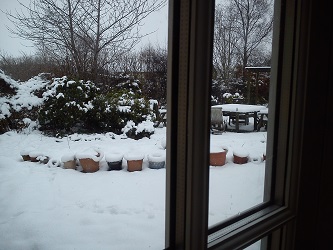 It isn't something we officially record, however I estimate about half my students have young children to care for. This weighs more heavily on women students who are expected to put more time into childcare than on men students. People (including themselves) expect men students to put time into improving their career for their family as well as themselves. (NB Both DD103 and DD102 look at issues of gender and family politics.)
I mediate between the demands of the Study Calendar and the demands of a young family, offering extensions for assignments, advising on catchup strategies and telling women how important their studies are - for their children as well as themselves. When children see their mum or dad getting out their laptop and books to study, they put their own heads down to study harder at school - it's a win/win on social mobility. Mum and Dad get a degree, children achieve in school and can go on to traditional university.

The most important work I do with students is to give them self-confidence. They can sometimes even get a question disastrously wrong because they have become so convinced they are not intelligent. They think if they are finding it easy to answer the question, they must have misunderstood it, so they cleverly give the 'wrong' answer instead of the answer that first comes to their mind. I assure students that they are capable, bright people who have many skills already (if you can figure out whether a 25% off offer in a supermarket is worth it, you can already do statistics - although we do gently teach statistics to make sure you 'get' them).
8/10 cats prefer frisky whiskery biscuits - two cats like steak. (One likes his steak well done, but we should not make any assumptions about him being a lapcat from a gilded background of privilege just because he is a Persian, there is no information about class status in the table
)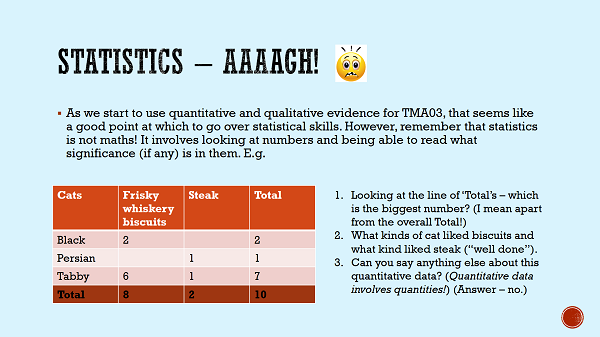 I have taught at Russell Group and post-1992 universities and I was educated myself at King's College, Cambridge so I know the breadth of higher education provision in the UK. Hand on heart, the kind of learning I can offer at the Open University is the best available. Indeed, there is some speculation that frameworks to review and compare teaching were suppressed becauses universities with a more prestigious reputation weren't scoring as well as upstarts like the OU. Yet I sometimes encourage my students to take the 60 credits my courses offer and use those to go to traditional university. It's not just about the fun of the campus lifestyle. An opportunity to be part of a university community offers invaluable resources to young people starting out in life.

Nevertheless, online and distance provision have a key role to play in higher education in the UK. Students don't usually realise what high quality tuition they are getting with the Open University. Some come because they can earn and learn with us. Others need additional support to make learning accessible. 20% of my students are officially registered with additional learning needs. Since I teach new students, more are likely to realise as we progress that they would benefit from an assessment and the considerable support to adjust materials for them which will follow a diagnosis of dyslexia or dyspraxia or other learning needs. Some of my students suffer intense anxiety, others physical mobility issues, some are on the autism spectrum. At the Open University we are constantly working to stay ahead of the curve in supporting their studies. Personalised study support means those who have experienced domestic abuse or who suffer post-traumatic stress disorder can be alerted to materials which may trigger anxiety and block their ability to engage with the learning; I can also talk through with them strategies to make sure they still benefit from skills development which that block of study is designed to support.

As the gap between the richest 1% and the rest of us widens, the Open University provides a vital ladder out of poverty. The widening of participation in Higher Education means more people realise they can and should get the opportunity to learn which they hunger for. If there are additional barriers in the way of them getting to a traditional campus university, we at the Open University offer vibrant engaging materials and friendly human guidance to ensure they also get their chance to hone critical thinking for the knowledge economy, and for a richer cultural and social life.