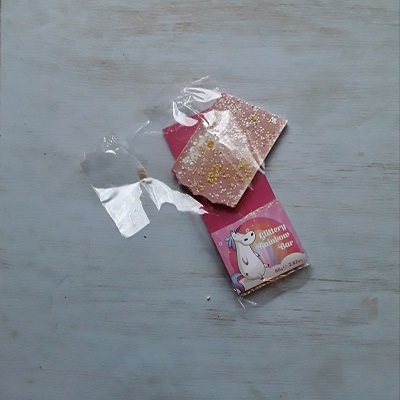 I had a couple of experiences recently that reminded me how horrible hope can be if you suffer depression or anxiety.

This doesn't seem obvious. Surely you would wish to have a ray of light if you are trapped in difficult and unhappy circumstances. However, the access of sudden fortune: the disruption to a life of hardship you have finally accustomed yourself to, the sudden loss of a sense of identity which, however miserable, was your own, can have unexpected effects on your mental stability and therefore happiness.

Although I enjoyed doing research, circumstances led me into a career which is predominantly teaching. I still occasionally do research, writing social policy reports, and I can't help doing research on my teaching too. My research doesn't get much attention, since teaching doesn't have a high profile in universities. However, I enjoy thinking and writing about my teaching. 
I love my teaching particularly, because my students are mostly from non-traditional backgrounds and I enjoy supporting them. They often lack confidence, writing skills and in some cases - apparently - a spellchecker for their word processing software. (Although I think that when they write about two factors in a study having a casual relationship this may be their spellchecker working overtime.) 
Which is which 
Causal relationship? Or casual relationship?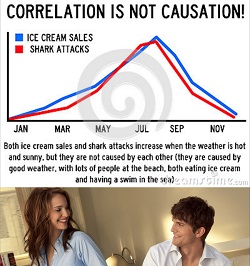 My students are often thrown when they score a high mark for an assignment (having remembered to check that they are writing about causal relationships - unless the essay is about kinship and family in the 21st century). Bewildered by their sudden elevation from the Thick Person at the back of the class, to Bright Spark with lots of potential, they flounder and may immediately do badly on the next available assignment. It's as if they need to prove that they can go back to the comfortable low level identity in which they have muddled along all these years, if the bright glamorous identity they have suddenly found themselves wearing turns out to not fit properly after all. Like someone who usually sneaks down to the beach wearing an allover swimsuit and wrapped in a big towel, who suddenly finds themself in skimpy beachwear, they may be unsure at first if people are smiling admiringly or laughing at them.

This week, I was offered a couple of (unpaid!) opportunities to showcase stuff I have just been pootling along enjoying myself researching. Then I suddenly had the impression the people changed their mind and didn't want me to write them up after all. I was stricken with panic. My mood plumetted and I began to question where I had gone wrong. Why did they not want my writing? Where had I failed? 
Why had I ever given way to hope?

I had to take a deep breath and remind myself that I don't know yet if they have changed their mind - I just suspect it. I need to be patient for a few days to see what they come back with. When I was homeless a long time ago, I got so anxious about a room I had gone to see, that I convinced myself I hated it. I phoned the people to say, "I don't want it any more!" They were very kind and said: "Oh are you sure? because we were just about to call and offer it to you." Luckily I was able to swallow my pride and say: "Actually, yes, I would love to come and live with you." The couple of years living there were tremendous fun, as my housemates were like-minded souls and we used to queue for cheap tickets at the Proms, and go for nights out at Venus Rising in The Fridge in Brixton
.

I have to remember too it doesn't matter if I get those (unpaid!) writing opportunities. Remember: I am already happy pootling along doing my stuff. Other ALs often ask me to showcase it to them, which is possibly better than being asked to write it up in generic places, because they do teaching like mine so they give good interactive feedback.

It was scary to hope I might get a broader audience and more appreciation of my research. Not least, I might have to work harder if it happens, rather than coast comfortably along below my potential
If it doesn't happen - I'm still happy.