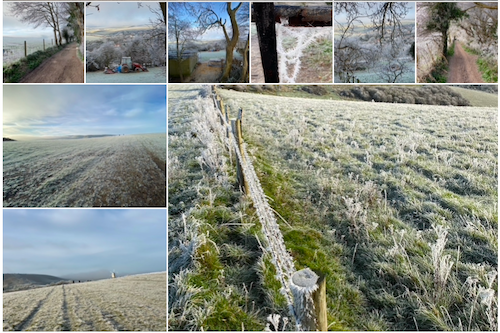 This week could run to 73 pages of A4 with screenshots. It is a Google Doc I keep. Actually, that's just for the four days Tuesday to Friday. 
Teachers will be 'live' with students teaching online next week. All are on a quick learning curve both technically and culturally. The cultural shift is nudging towards greater communication, networking and collaboration. Teachers need to stop being soloists and work as an ensemble - or as they do at the OU in an orchestra with the conductor the Chair who lead the unit craetion, not the tutor 'delivery' any part of the unit syncrhonously and being the 'face' of a course for a particular intake. 
We are exposed and challenged as teachers and students and so learning a lot. More than ever before it matters to take notes! I feel at times like the last person on the planet to take notes with ink on paper, as well as digitally in mindmaps, or like this, supported with audio and video recordings. I don't go back through it all, but I do go back through much of it. I will even have some of it transcribed electronically so that I can verify what was said, by whom and get the wording right. 
It leaves a lot undone. A hoar frost the other day and I took loads of photos on an extensive walk around the edges of Lewes onto the South Downs. I've not posted a single one, though I have at lost gone through them.