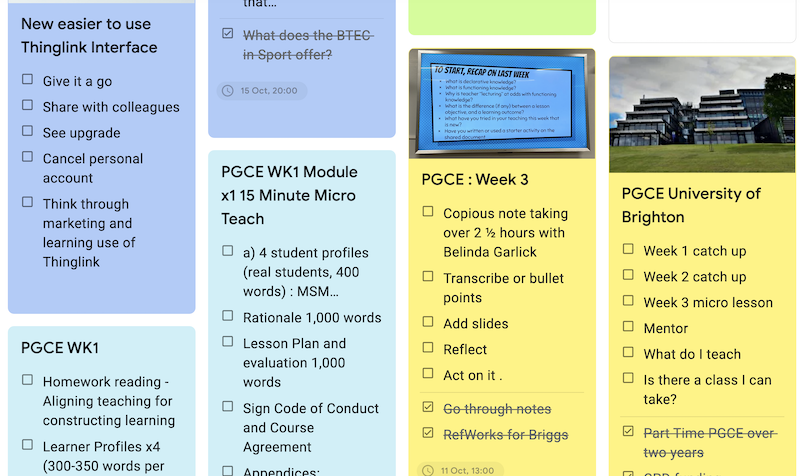 There's no escaping it. Of all the blog platforms I have used - THIS is the best. It helps that it is simple. It helps that you can't dick around by scheduling posts for two weeks then abandoning it. And when you get behind, unless I am mistaken - I cannot go back in time. And there is a word limit. And they squeeze file sizes if you post an image. You learn how to compress an image. Parameters help. 
I want to pick up on the PGCE I am taking. A blog is wanted. It started 5 weeks ago. I joined in week 3. I have kept notes in a doc for every class. I keep a 'work diary' daily anyway - no longer formally in a closed WordPress blog, but simply a Doc where I jot down names, people, tasks, links, some screenshots and images. Just enough to remind me what I was up to. Not much better than the Five Year Diary I kept in my teens (from age 13).
I'd like to think there is always enough to job your memory; to remind you what was going on. What 'reflective diary' needs though are feelings: what did I make of that? I did I feel about this? And honesty. So plenty of entries will be closed. And no names, not even initials. But something to indicate to me who I mean.
I am using Google Keep to manage my tasks and time. I like that I can create lots of shot lists of tasks to do to get a thing done. I can be guilty of noting tasks to do that are either such a low priority they will never get done ... or so tortuous that they will left to fester until the last minute. Tax returns come into this category. If I lived by lessons learnt I'd do the things I hate the most first.