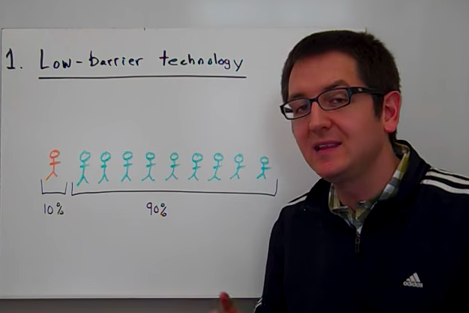 1) Low barrier technology > flip the classroom

Camera on a tripod with a white board

One record

No need for fancy cameras and editing which will put most off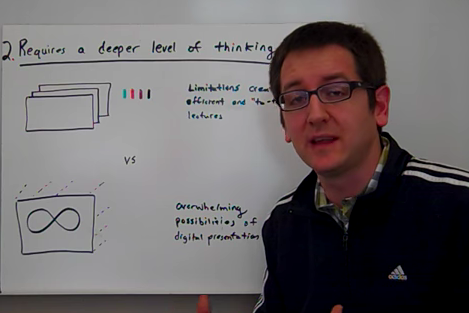 2) Requires a deeper level of thinking
Gets to the essence of what you have to say.

Brief, treatment, script, know what you want to say.
3) Utilises the power of note taking 
Increase retention of information

vs the density of notes on PPT. 

Vs printing off and handing notes. 

Develops handwriting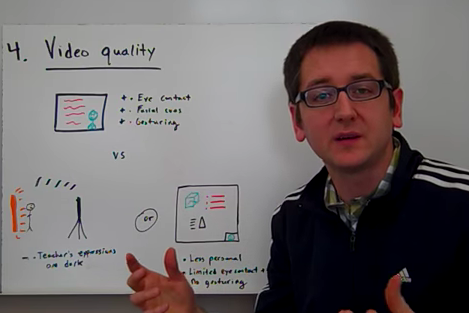 4) Benefits of Video
Eye contact

Facial Expressions 

Gesturing to keep the student engaged 

Teacher 

Screen Capture with the teacher in a thumbnail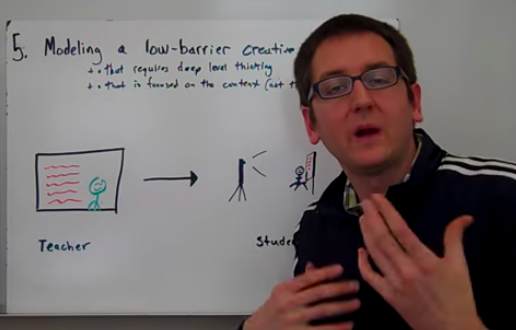 5) Modeling a low barrier creative process
Focus on the content not the technology 

Beware the overwhelming possibilities it is NOT about the font or colour that matters. 

Freedom is lack of choice / keep it simple
REFERENCE
:
Why use low tech video to flip the class 
 Part of Week 3 of the Open Learn course : Taking Your Teaching Online.