Personal Blogs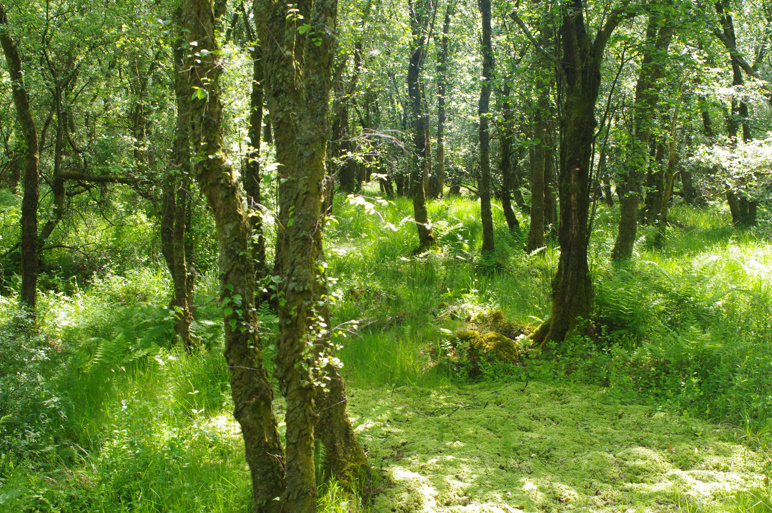 I woke up today and the 'dark night' had returned. So strange, because I was sure it had gone away yesterday. But I was in a really difficult mood this morning. Once again my attempts at right effort were mocked and overridden by unpleasant and distracting thoughts.
 When there is a difficult mood present in the mind, the thoughts are coloured by this mood, and thinking actually makes things worse. There are moods that one cannot intellectually think their way out of.

Thought in itself is not evil, it can be a useful tool, and the ability to reflect and contemplate is important in studying and development. But when it is always going on constantly, it can be tiring and become a source of suffering. The thoughts are closely tied to whatever mood you are in, they are shaped by it, and there are some moods that are not helped by thinking.

There might be a little voice that says: 'you must think about this, this needs to be looked at, this is important.' And it makes you feel restless and agitated. It's almost like thoughts are tyrants made out of word formations. They don't stop making demands, and they never give you a moment to rest and be still; but that is exactly what one needs to be doing when the mood is like this. 
For me personally, I have to give myself permission to withdraw from the thought processes, and from the world also, and not feel guilty for doing this. Give myself the permission to not have to think about anything at all and just become still. Nothing bad happens when we stop thinking about stuff. If anything it is a relief. We do it every night when we go to sleep.

But just sitting somewhere quietly may not bring stillness straight away, especially if the mind is agitated and restless, so one also has to be patient with the difficult mood. This is where a bit of endurance is needed. It can sometimes take a while for one to drop into serenity and composure. And the mood might not go away fully after just one sitting. When this happens, one can at least notice if the negativity is reduced somewhat after the sitting, and if it is, then one knows they are going in the right direction, and it is working. The mood may have to be calmed down in stages, gradually, and it may take more than one sitting to get there.

Find somewhere quiet, away from the world and others, sit as still as you can with an upright dignified posture. And be in the body as it is, experiencing the sensations as they arise and cease in the here and now, let the thoughts continue, but don't pay attention to them, let them be like background noise, and just stay with the peace and quiet of the body and breath. If the attention goes back to the thoughts, try not to get stressed, it happens to us all, just gently bring the attention back to the body and breath, to the here and now. In time, the thoughts start to become less sticky, and the attention is not easily distracted by them, and then the energies start to calm down, the mind settles and composure returns.


One can find stillness in walking meditation too, especially if one has been sitting down for a long while, such as a livelihood that involves sitting at a desk. Practising walking or standing meditation can bring relief from that. Being present with the feeling of the feet on the ground, the feeling of the legs, the arms, the hands, the body as a whole standing, walking. The feeling of air currents on the skin, in the nostrils, feeling the breath energy go deep down into the belly. Notice the different parts of the body, the sensations happening in the here and now. Go somewhere private away from the energies of other humans, so you can spend some time alone, by yourself away from the hustle and bustle of the world and digital devices, someplace where you don't have to do any talking, and you can just be still. 


Sometimes others may make demands on our time, and the world can be stressful and there are things that need to be attended to. But when you are in a difficult mood, it is better to withdraw from whatever you are doing, withdraw from the world, withdraw from the thinking, and seek stillness instead.
Sometimes you may have to tell others that you are unable to deal with their request just now. That you need some solitude to look after your mental health; it does feel rude, like one is being selfish, and some people do take it personally and they can get resentful, and this is unpleasant; but, if one doesn't, one can end up saying and doing things they regret, because when one's mood is off, one is not in the best state of mind to deal with things. So one should give oneself permission to be assertive about the need for stillness and quiet, and not feel guilty about it. It is essential.

In Ajahn Sona's YouTube Q&A livestream on Sunday evening, he answered a question about the "dark night" and advice on how to manage difficult moods.

Here is the link, for anyone who is interested:

 There may be others out there who find his answer helpful. 
Peace and metta to everyone.

Here is a link to a free book that explains much better what I was trying to describe in my previous article. I have found it helpful to practise this and it has brought me results. I am making great progress with weakening both aversion and sensuality, it's great! 
This technique also makes mind wandering a more interesting part of meditation practise. 
In a nutshell: 


1. Recognise the mind has wandered.
2. Let go of the distraction.
3. Become aware of the body.
4. Relax any tension in the body.
5. Smile and gladden the mind.
6. Reflect on the four noble truths. I.e. noticing the craving, letting go of the craving, experiencing the mind free from craving, and the development of the eightfold path
7. Return to meditation object.
8. Rinse and repeat if mind wanders. 
I find when I re-engage with the meditation object after this process it is much easier to stay with it and more enjoyable. You only need to do this when the mind has wandered for some time and the meditation object has been forgotten, for short distractions just go back to the meditation object. This process gets faster and more intuitive the more you practise.
 While meditating you want to keep that feeling of bodily ease and pleasure going. Eventually it feels natural to let go of applied and sustained attention to the meditation object and to allow awareness to become more expansive. The joy and pleasure gradually gets more and more refined, changing to tranquillity and stillness, until it reaches equanimity. Equanimity is how the mind feels when all the different energies that pull us this way or that are perfectly balanced. Like everything is tuned just right and in harmony. There is an exquisite stillness and clarity of mind that is hard to put into words but you will have felt it in your own practise at times I am sure, and will know what I am talking about.
I don't know if any of this is helpful to you, don't worry if it isn't, I won't be offended lol. I just send it in case it is helpful to others. I don't like keeping things to myself. And I could die at any moment so would be a shame not to share this with others.
I am not a normal person lol. I spend an unnatural amount of time researching and practising this stuff. I have never really been that into the material world to be honest, it doesn't do much for me, nothing lasts in this world and death comes for all. I have always found the inner spiritual life more interesting. 
Although I don't judge anyone else for not being the same and I am not trying to proselytise anyone, that's the nice thing about Buddhism one is under no obligation to share the dhamma with others or change the world in any way, there is none of that stressful evangelical stuff trying to convert others - thank goodness. I think this is just my way of giving, or trying to be generous with what I know because I don't have much else to offer really.
And I can say with certainty now that this stuff really works, I have definitely changed. I have not got angry about anything for a good while now and the craving for sense pleasure is also not as powerful a force as it once was and seems to be getting weaker each day.
 It feels great! The mind just becomes more peaceful, lucid and freer.
Be well anyway and sending you good wishes and energy for you own journey to nibanna.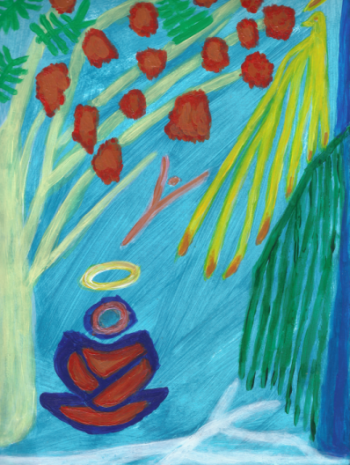 This blog might contain posts that are only visible to logged-in users, or where only logged-in users can comment. If you have an account on the system, please log in for full access.
Total visits to this blog: 321426