Several of the modules I teach are Level 1, with students who are new to the Open University. There is a lot to get sorted in signing up to an e-learning course, which I do my best to support my students through. I remind them that once these are done and dusted, they will be set up for the remainder of their studies so not to worry too much.

Easy for me to say! One of the issues which students often face is not having good computer facilities. There is a student grant available to provide students with appropriate resources (ask your relevant Student Support Team for more details). However the grant will only be awarded once you are signed off as having genuinely started your studies - about eight weeks in.

You can understand this from the point of view of the grant funding body, otherwise they might have to claw back money from people whose studies didn't quite get going. For the student, though, it can be tough getting through those first few weeks - not only trying to access the module website but also having to write and submit the first assignment on inadequate or borrowed equipment.

I'm glad I have always been sympathetic to students in this situation, as I was inadvertently plunged into it myself this week
Some of the high levels of rainfall we've all been experiencing (snowfall in Scotland) got into my laptop and irretrievably shorted out the battery and some other parts 
I have spent the last few days wrestling with a very ancient and slow netbook to keep up with my students' forums (only time I have ever been glad that students are so shy
about posting
), figuring out what is the optimum laptop I can buy for the price that I can afford, and what is the price I can afford - or rather what is the price my bank/credit card will let me afford. 

In my own studies (on e-learning), we are asked to take into account accessibility. People assume this means disabilities, and most of all issues like dyslexia or sight and hearing impairment, which might need us to provide the materials in a different way. However one obvious issue is if you haven't got the equipment or the speedy bandwidth necessary to access online learning. 
Sometimes public libraries will let students have extra time on their machines - maybe the university could approach them to ask if they could provide this at the early stages of our modules, while students are waiting for their computer grants to be signed off. It's not ideal working in a library, and having to run away from a bank of glaring people below the signs saying 'quiet PLEASE' if your kid phones your mobile to ask what's for tea
but IMHO it's better than a cronky old netbook
It's amazing what we used to do instead of going online. I actually like writing letters, and still send parcels to people and stuff. However I sometimes have to hold onto my letter til payday - seriously, it can cost £3.50 to send a couple of sheets of chat to a friend in the States, then it takes two weeks for the letter to get to him, then it would take two weeks for his reply to get to me if he were as good at going out to cafes and writing letters as me.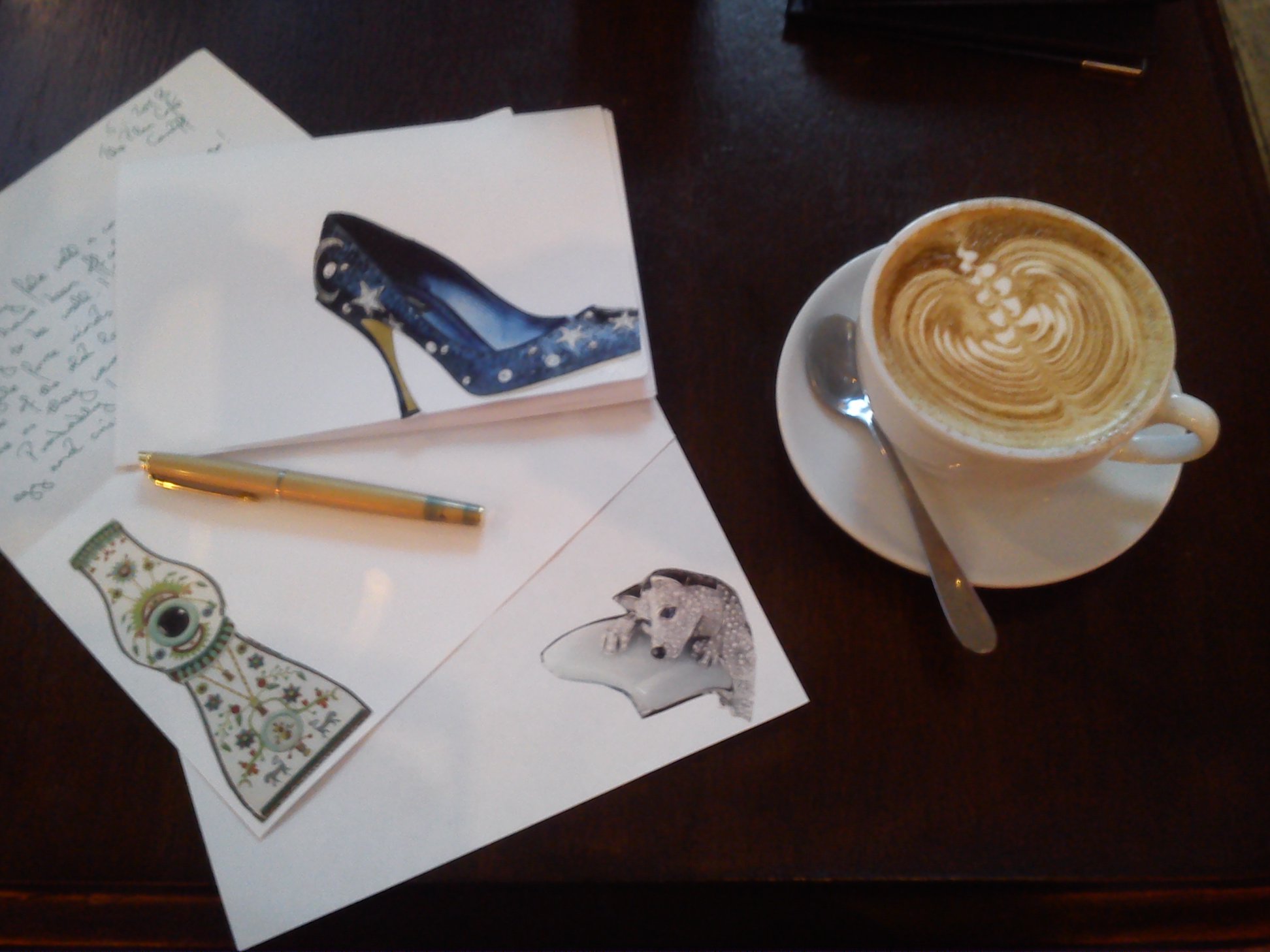 When I started teaching for the OU - back when dinosaurs were just dying out, we did all the coursework by post. I used to get the assignments written and printed on paper (sometimes hand-written
), I would mark them by hand and put them into three or four big bundles in special brown university envelopes, then rush out to take them to the post office and send them to be verified by hand, and then they would be sent back to the students. It has enormously speeded up the process to be able to submit, collect, mark and return assignments electronically.

At least I had actually submitted my own TMA02 slightly early the day before, as I was fed up of it and wanted to get rid of it
I always advise students to put in a draft version of their final assignment (EMA, as it's affectionately known). This can't be picked up early by eager tutors and marked before they have really polished it, so you can get a draft in the bank in case of an eventuality such as I have experienced
Now I just have to get used to the new laptop. I am starting to realise that my old laptop had a much higher spec, as well as touchscreen and - an unusual feature - a soundbar instead of tinny speakers.

I hate my new laptop 
It feels like a plodding workhorse, whereas my old one - which I realise now I took dreadfully for granted - was like Pegasus soaring through all my work and studies and fun forums I used to go on in my private life
But I'm lucky to have this new ... thing. I'm trying to be more careful and not let it get quite so close to the flour-y cooking when I use it to find recipes for teacakes, or take it out in the rain *sigh*.

My old laptop with cat and teacakes *sigh*