Multiple (perspectives on) Orgasms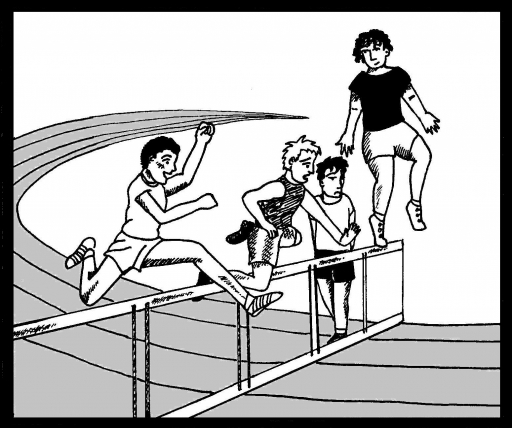 During the last few days I have been attending the World Association for Sexual Health (WAS) conference up in Glasgow. Right before that, on June 11th, we had the conference of the College of Sexual and Relationship Therapists (COSRT), which is the key British organisation for this group of practitioners.
I organise the programme for the COSRT events and, to make it go with a bang, this year we decided to focus on the orgasm! On Saturday we spent the day learning about the science and art of orgasms, and on Monday we brought our various perspectives to the attendees of WAS in a very well-attended symposium on the subject. Here I want to give a flavour of just some of the ideas that were presented over the course of the two events.
Orgasm science
During the COSRT conference we were very fortunate to hear from three of the major international researchers in this area: Roy Levin from the UK and Beverly Whipple and Barry Komisaruk from the US. We learnt that many of the same underlying physiological processes are involved in orgasms regardless of the sex of the person involved: for example, increased blood flow to the genitals, activation of the dopamine system, and the involvement of the hormone oxytocin. Indeed, research has found that experts cannot tell the difference between descriptions of orgasms given by people of different sexes. Vaginal muscles, like those of penises, contract during orgasm, and many also ejaculate a specific fluid as well (sometimes called 'squirting'). However, there is no evidence that vaginal and uterine contractions are involved the transport of sperm for fertilisation (a common myth).
Given that the genitals begin in the same form in everyone – only being sexually differentiated later in foetal development – there are more similarities than we often realise. For example, the clitoris is not simply the 'button' that most people think it is, but rather a structure of much larger size stretching back through the body, meaning that some people with clitorises experience pleasure or orgasms from internal stimulation, for example of the 'G-spot' at the front of the vaginal wall. However, it is important to remember that 70% require external stimulation of the clitoris glans (the button) in order to orgasm, so orgasms from penetration alone are actually quite rare. Similar to the G-spot, the stimulation of the prostrate through the rectum can produce/enhance orgasm for many people.
Orgasm art
When I organised the programme for the conference and symposium I wondered whether there might be conflict or tension between the perspectives of the scientists who were speaking, and those of the therapists and others who were talking from a more practical, or even creative, point of view. Actually, nothing could have been further from the truth. There were so many resonances between the different talks. For example, we heard from Roy Levin that sounds made during orgasm occur at the same time as contractions and are an important part of the process. Then tantric teacher Barbara Carrellas echoed the importance of sound, and the involvement of deeper and higher notes in different orgasmic experiences.
Similarly, Alex Iantaffi and myself spoke about the fact that it is important not to see orgasms as the goal of sex. Psychosexual therapists find that clients who put too much focus on orgasms and/or erections or penetration often experience problems and don't enjoy sex as much. Beverly Whipple said exactly the same thing in her talk, emphasising that it is better for sex to be pleasure-directed, rather than goal-directed. There are many things that might be involved in sex (fingers, tongues, fantasies, imagery, kisses, self-touching, other-touching, holding, caressing, talking, various kinds of penetration, and various kinds of sensations – sometimes including orgasm), but not all of these are necessary each time or for every person.
We also heard from several speakers that genitals need not always be involved in orgasms at all. Barbara Carrellas introduced us to tantra-style energy orgasms which involve breathing in a circular motion up and down the body and squeezing the pelvic muscles during this process. Again, this is not done with the goal of orgasm, but can result in orgasmic experiences which build and build and which are indistinguishable from other kinds of orgasms when the brain activation is recorded in an fMRI scanner.
Speakers Michelle Donaldson and Sue Lennon spoke about the potential for widening out our understandings of orgasms, and the parts of our bodies and minds which are involved in them, for people with spinal injuries and various cancers. They may have less, or no, genital sensation, following injuries or surgeries, but they can still experience orgasms if they develop these wider understandings and experiences. Psychosexual therapist, Tricia Barnes, spoke at the WAS symposium about the importance of taking a biopsychosocial approach to orgasms, which incorporates the whole body, the perceptions and thoughts people have, and the wider sociocultural world they inhabit which may have positive or negative notions about sex and orgasms.
Question marks around the current treatment of orgasms
During the COSRT conference we screened the recent documentary Orgasm Inc which follows the race, in the US, to find a medical treatment for women who have difficulty experiencing orgasm (along similar lines to the popular treatments which exist for 'erectile dysfunction'). The documentary cautions against a purely medical approach for all the reasons that we have already mentioned:
The focus on attaining orgasms is goal-directed rather than pleasure-directed, and may therefore be counter productive in encouraging focus on a particular 'end point' rather than people being present to the whole experience of sex, whatever it involves.

Orgasms are biopsychosocial experiences, and medical treatments alone may stop us from considering the psychological and social processes involved. For example, many women feel they should have sex even when they don't want to in order to maintain their relationship, and there are many negative social messages about sex for women who have 'too much', or 'too little', sex.

Most people with clitorises need external stimulation in order to experience orgasm, and many of those seeking medical treatment are still under the popular misconception that it is 'normal' to experience orgasm from penetration alone.

There are whole body, emotional, and imaginative techniques which can open up orgasmic experiences which would be well worth trying before taking a medical treatment with potential side-effects which have not been researched long-term yet. Certainly a good starting point would be exploring what turns you on and communicating about that with sexual partner/s.
In our symposium at the WAS conference, Alex Iantaffi and I concluded that the constant focus on what is 'normal' in sex, and on diagnosing people with 'disorders' or 'sexual dysfunctions', is unhelpful. Instead it would be useful to recognise that orgasms mean different things to different people at different times. An orgasm can be experienced as all of the following things and more:
...a mechanical release, a demonstration of one's masculine or feminine sexuality, a relief of stress, a loss of control, allowing someone to see you at your most vulnerable, a display of intimacy, the height of physical pleasure, a transcendent spiritual experience, a performance demonstrating prowess, a giving of power to another, an exerting of power over another, a form of creative self-expression, a humorous display of our rather-ridiculous humanity, an unleashing of something wild and animalistic, a deeply embodied experience, an escape from bodily sensations and pain, and/or a moment of complete alive-ness or freedom...
So orgasms can be positive experiences, they can be relatively mundane, or they can be negative. Not everyone sees them as an important part of their experience, and many may prefer other kinds of stimulation, or to stay in the realm of fantasy, or to focus on other aspects of life. Instead of worrying so much about having certain kinds of experiences (like orgasms), we could simply be with our sexuality as it is at the time, allowing it to be all that it is, and to ebb and flow over the course of our days, weeks, and lives. Instead of trying to force ourselves to fit what we perceive as 'normal', perhaps we could put that energy into letting go of our preconceptions about sex and discovering our sexualities anew.
Find Out More