The easiestthing in the world in 2019 to shoot an interview and get it online. Not so. I shoot on an iPad. Easy. I manage without an external microphone as that requires as special cable. Getting this 5 mins clip from an ipad to a PC proves a nightmare: not via USB cable, not by email or dropbox. Eventually I use iCloud and transfer 'drag and drop' style.
Then where to edit and how to share?
We use Planet eStream as our College Network so that is where I put it. But it comes out like this: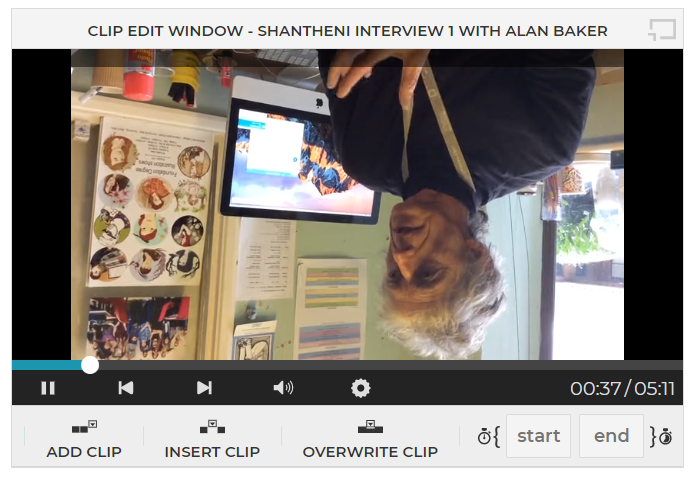 A couple of hours later the video has been upload as 'Mobile Video' - it is the right way up, but now when I try to load it into the editor nothign happens.
I revert to YouTube. This is easy to upload. I then go into the editor and am hit with the unfamiliar. I have a stab at it. All it do is trim of the opening 6 seconds .... and I am told it could take 24 hours for the edit to go through
So much for simplicity.