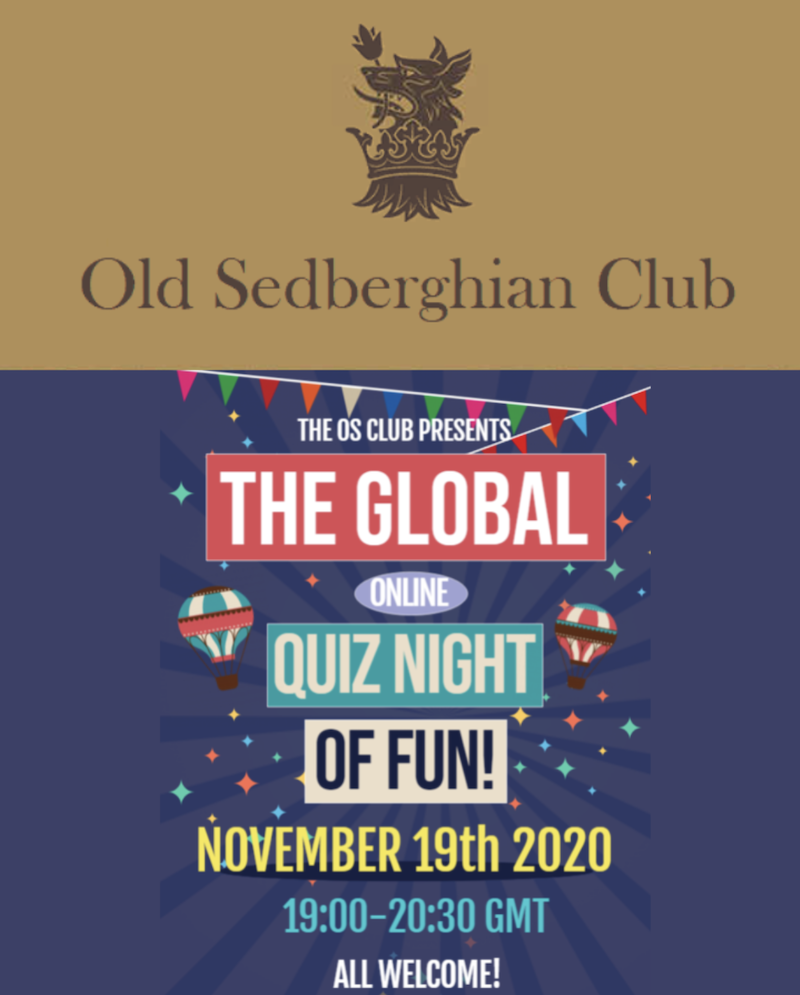 During the first lockdown the family quiz became the thing. Six location, six family hubs, my sister with her hubby, my wife and I, her kids from California and Newcastle, my own kids from London, and nephew also from London.
Eight months on and at the same time, on the same night I've got two organisations pushing a global quiz, the above from my old school (I attended unwillingly for three years and go out after O' Levels) while the Western Front Association has gone from branch, to national to an international Zoom offering too. Here we have tested the water with webinars first too New Zealand and Australia, and most recently from New Zealand and coming soon from Canada.
What has the world come to? Not so much the Global Village, as the Global Sofa - or wherever the shared space might be. 
I'm attending a face to face PGCE class so won't be able to to this. Had I been at home I may well have had to screens open and followed the class while answering the quiz - like a simultaneous exhibition of chess.