I become someone new
each and every moment.
Who am I?
What am I?
Just streams,
always changing,
rearranging.
Insubstantial.
Interdependent.
Energy.
Flows.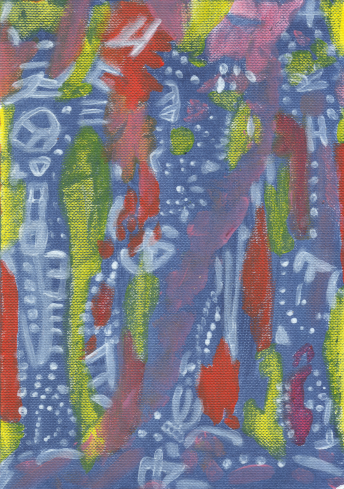 A free download of painting as 300dpi scan is available
here
from my website for personal, non-commercial use.
May you be filled with serenity, peace and infinite wellbeing.