Here's a rather beautiful picture of a snow scene, in a style vaguely reminiscent of Seurat.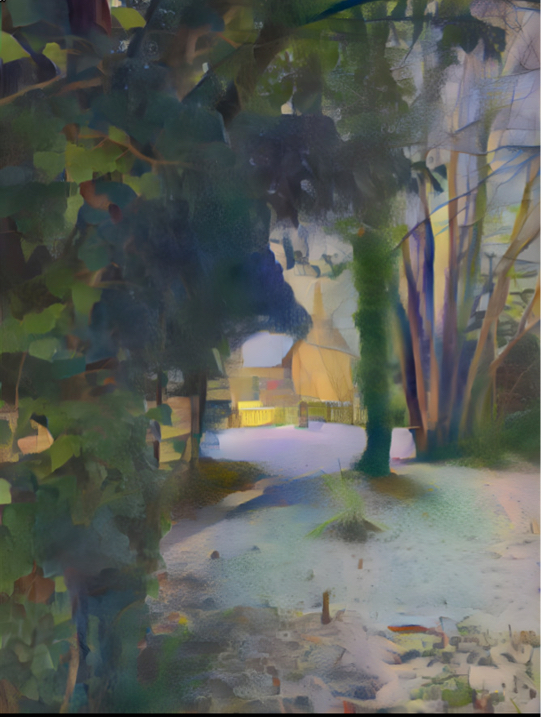 It wasn't painted however but computer generated, using the Google AI program Deep Dream at
https://deepdreamgenerator.com/
, with the style "Seurat", starting with the snow scene below, which I took a few years ago.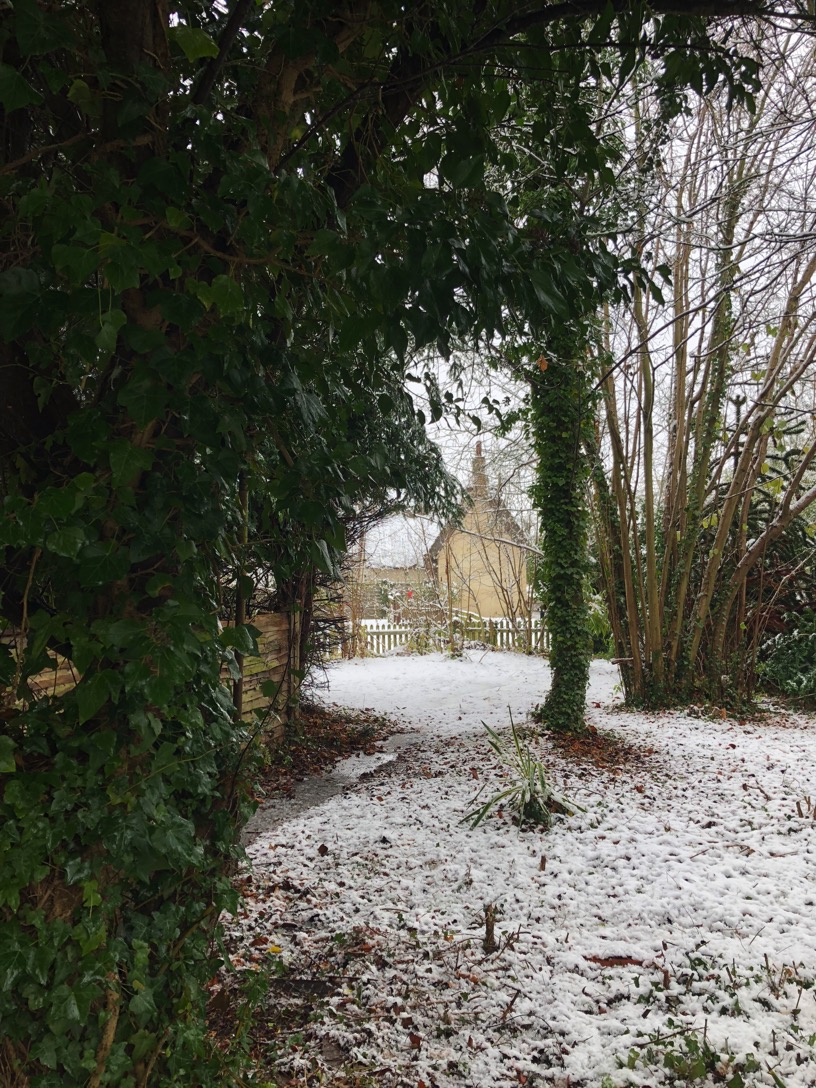 I hadn't heard of Deep Dream until today, but I found it absolutey fascinating to play with.