---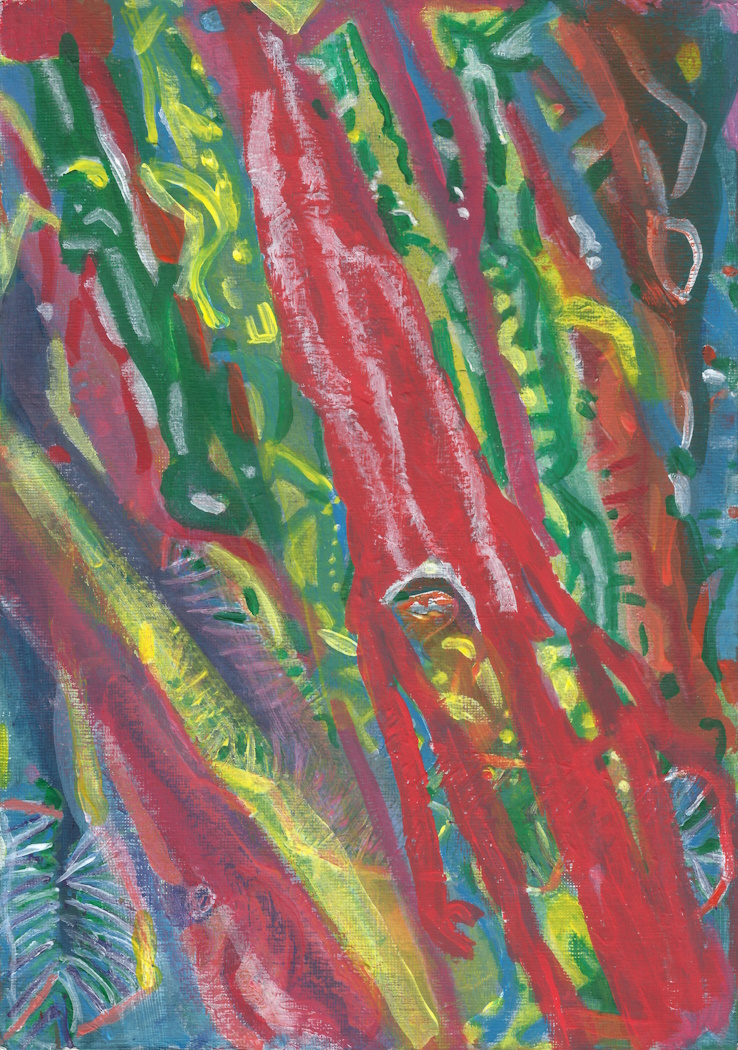 Ocean Spirits. Painted by the author, Asoka
The Sea is Dying
A poem — In memory of the weird and wonderful creatures that once inhabited the ocean here.
Marine life has all but disappeared.
Once this ocean was teeming with it.
Now it's like a watery desert.
A graveyard.
Holding the Spirit memories of
a myriad creatures 
that once inhabited it.
The curse of
Over-fishing
The industrial trawler.
Dredging and
salmon farming.
Pollution
of mammon.
Hungry seabirds die
with stomachs 
full of plastic waste.
Their feathers and bones 
wrapped in rotting seaweed
and tangled up fishing line.
Shellfish are dying, and the
numbers of molluscs grow fewer.
I place my hand on the water
and channelling the aliveness within
I wish the ocean well.
For life to thrive in her again.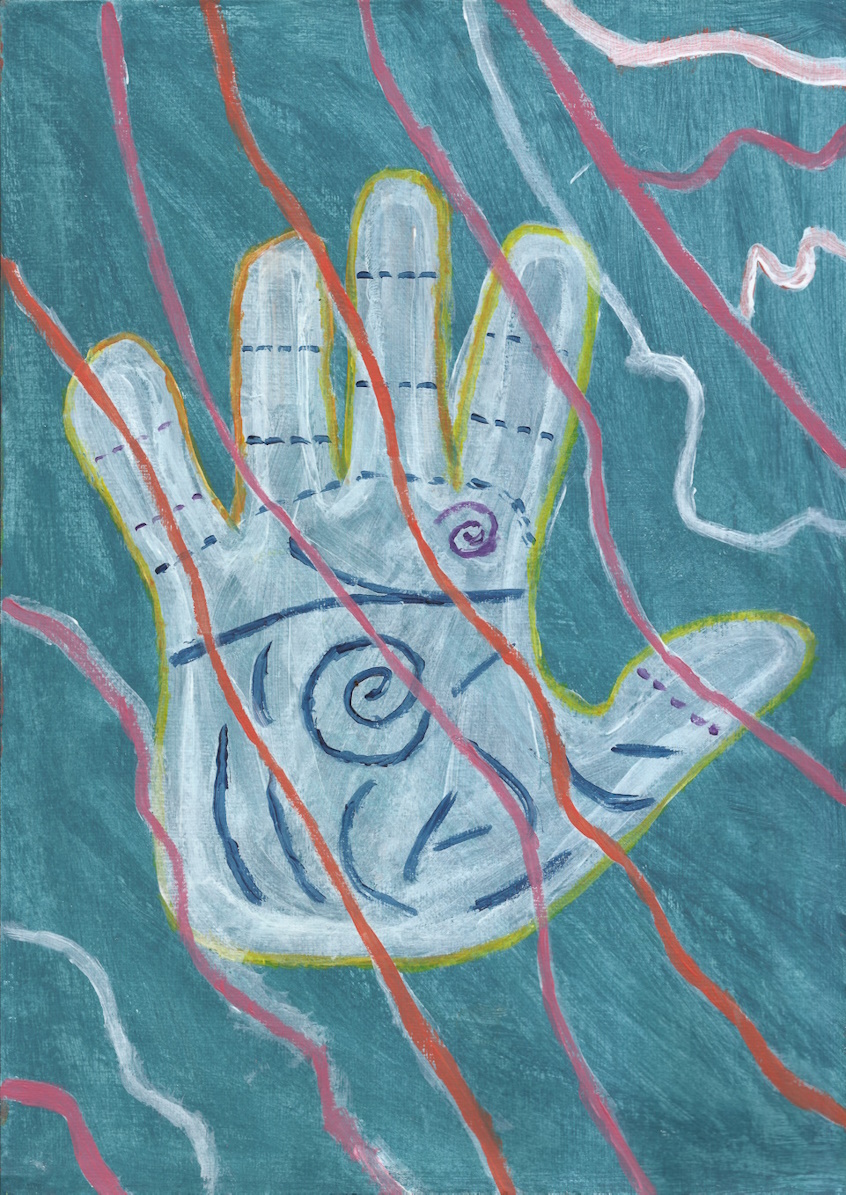 Painted by the author, Asoka
---
Weeks later, I felt hope.
Schools of baby fish swam next to the seawall.
Mackerel, an eel, some dogfish, and a flounder, too.
I saw a hermit crab and a starfish — haven't seen those in years.
Excited, I went there every day to watch them.
But weeks later, 
They're now mostly gone.
Many are dead.
And my hope with them.
Why does this modern world 
have to cause so much harm?
Why can't we live
with care and respect 
for the other beings
we share this planet with.
This rare precious 
jewel of life 
Spinning
in the cosmos.
It's their home too.
-Asoka