Here's a '
Sun Dog
'  I snapped tonight. I've posted about these before, because they fascinate me.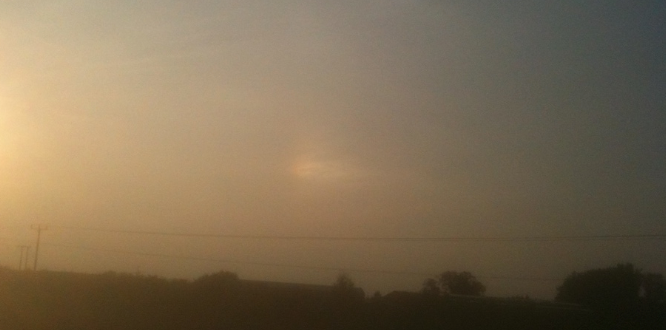 You can see the real sun is just off to the left.
Sun Dogs are sunlight refracted through ice crystals acting as miniature prisms.
Not a great photo (smartphone only) but hope you get a hint of the spectral colors, and also see the start of a big ring around the sun, which is hardly ever seen completely.
The photo does at least show why these are often called 'false suns'.
I'm planning to get a real camera.