A day trip to Geneva this summer allowed a quick visit to the Cathédrale Saint-Pierre and some 'pre-work' for A113. This was home to Jean Calvin's 'second wave' of Protestant Reformation.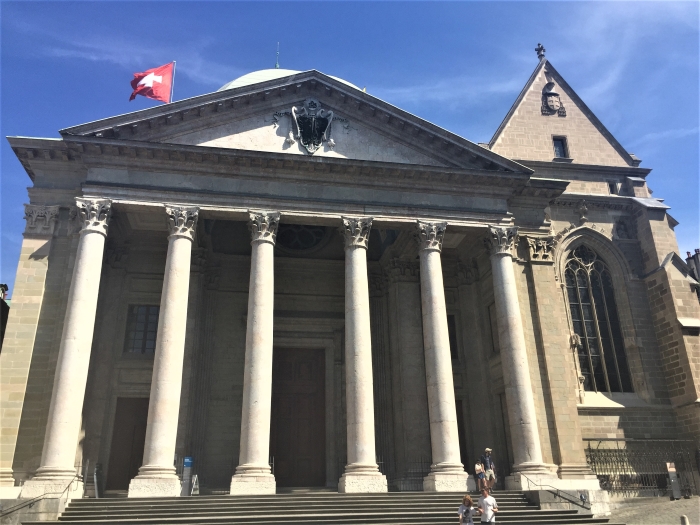 The building has been reworked many times since being established in the 12th century, the austere neo-classical front is an 18th century reconfiguration. The interior is stripped down, largely, to bare stone - there is nothing between the simple wooden altar and the congregation.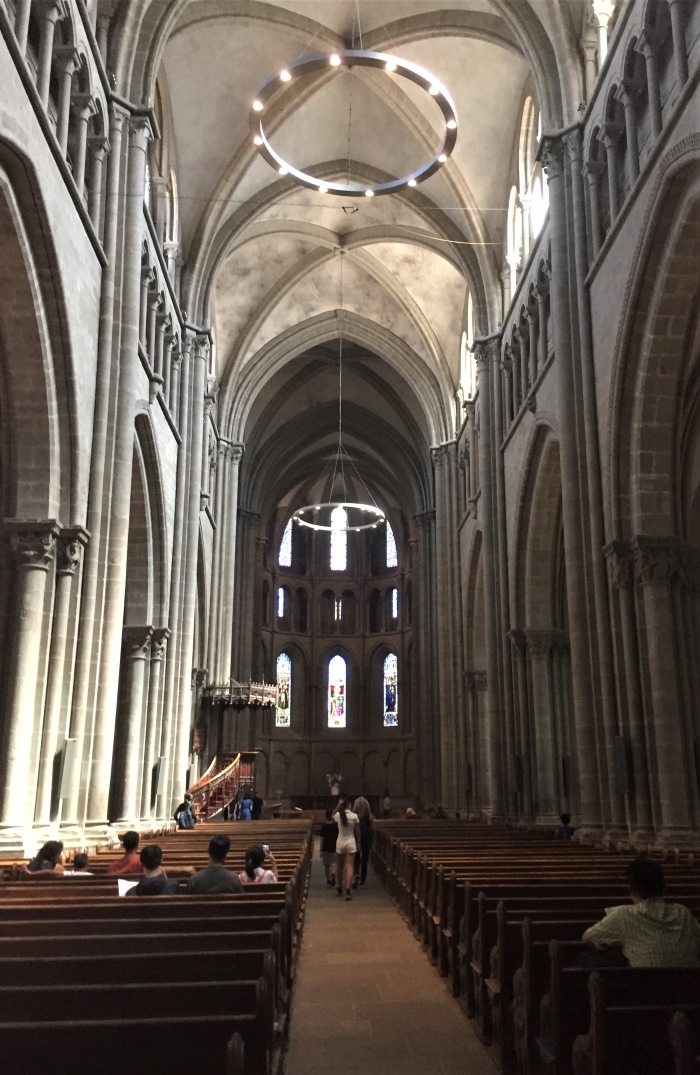 Apparently the ornate wooden pulpit was one survivor of the iconoclastic purge that accompanied Genevan's adoption of a 'Reformed' religion in 1535. The importance of 'The Word' in the new version of Christianity presumably kept this from the bonfire.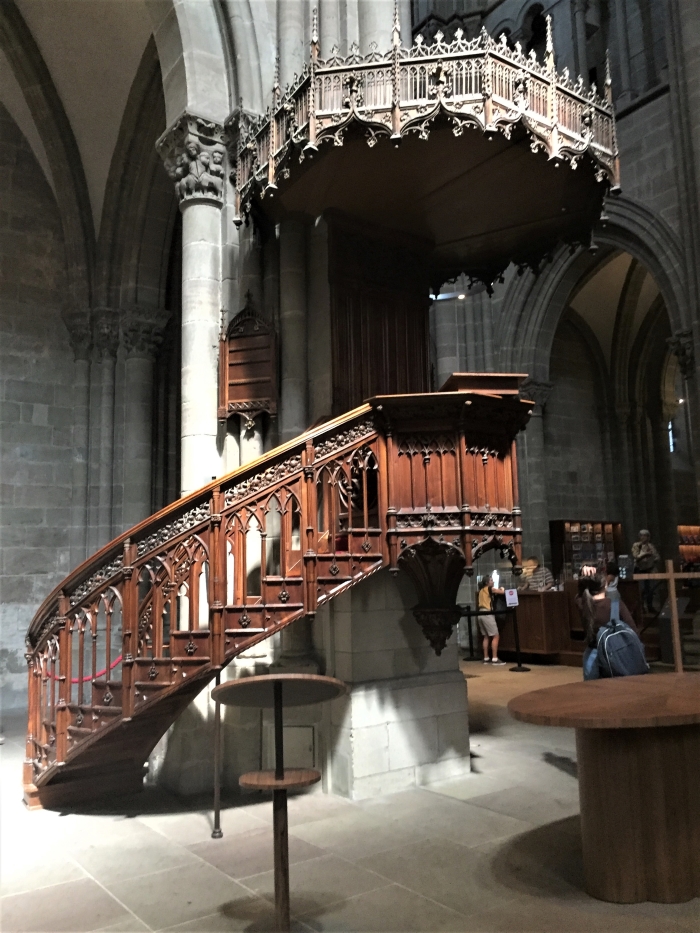 I'm not quite sure what the provenance of 'Calvin's Chair' is - it's a famous object, and presumably his seat when not in the pulpit. But I don't know if it was a possession, whether it moved with him when he arrived, left and returned to Geneva - or whether it was a fixture at Saint-Pierre? It fits the bill in having a functional and rather uncomfy look.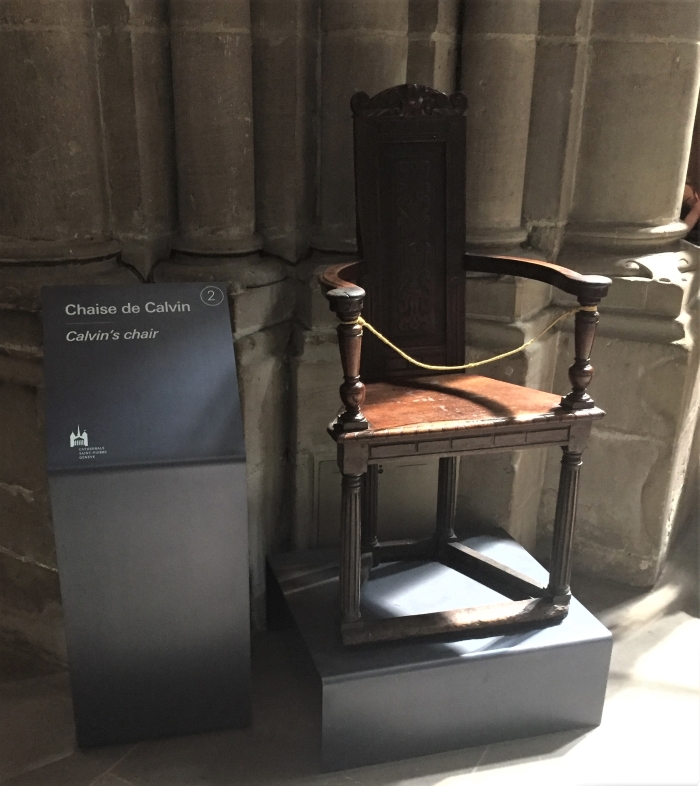 A link with A113, the 'Hymn Board' (or perhaps sung-Psalm board?) was one of the very few features and fittings in the church (there was another above the pulpit). A marker of one of the distinctive new features of Protestant worship.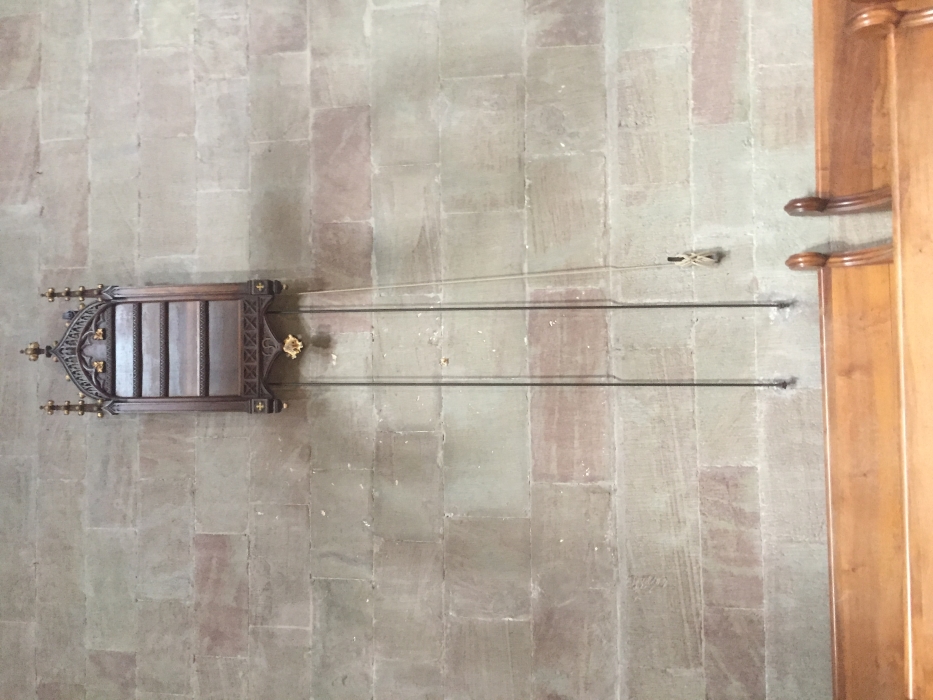 Not a great range on offer at the 'gift shop' (surely the Godly would be doing some serious grave-rotating at the very thought!😆), but here is a role-call of Protestant notables all on the one postcard - no doubt they'd have been laying into each other hammer and tongs had they been trapped together in person!
Les hommes de la Réforme
Huss - Melanchton - Gustave Adolphe - Zwingli
Heronimus - Calvin - Luther - Wiclef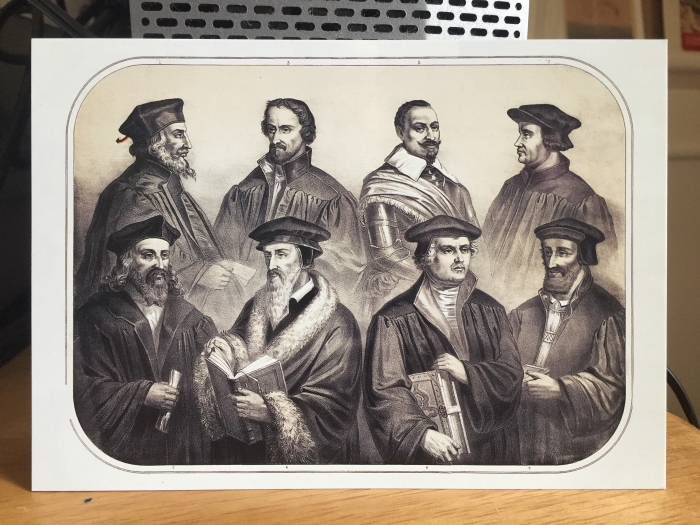 Finally an image of John Knox - who took this flavour of strict Genevan Reformation and, if anything, ramped it up for Scottish consumption. I'm really interested in what he is holding in his right hand, I assume it is some sort of writing implement - there are other writing paraphernalia on the table - but I've not seen anything like it before. It looks almost like a pair of calipers, but held upside down. Something to try and track down as the course goes on.